The defendant body for NHS trusts has said it is making 'unprecedented' steps towards early resolution of complex birth injury cases.
NHS Resolution reported yesterday it has made early admissions of legal liability for substandard care in 24 cases where the severe brain injuries were suffered in 2017/18.
The organisation says the previous average length of time between an incident occurring and an award for compensation was 11.5 years. With this in mind, it set up a scheme to drive improvements in maternity and neonatal services and to improve support for families whose babies suffer avoidable injuries at birth.
A report on the scheme's first year states that in the 24 cases subject to early resolution, admissions were made from three months to two years from the incidents. It is hoped time elapsed for compensation payments will come down as a result.
'Prior to [early notification], in a significant number of cases NHS Resolution would not have been made aware of an incident until solicitors, instructed by the family, made a request for disclosure or possibly served a letter of claim,' said the report.
'In contrast EN has achieved the key aim of providing families with essential support as early as possible.'
NHS Resolution currently has 12 law firms appointed to its panel for instruction on behalf of NHS trusts, but issues appear to emerge long before cases reach the lawyers. The review found that in 125 cases initially assessed by trusts to be 'unlikely' to be associated with substandard care, following an NHS Resolution review 45% were revised upwards to being 'possible' or 'likely'. Only then were cases referred to panel solicitors to start further liability investigations. NHS Resolution said it would work with trusts on extra training to self-diagnose where mistakes have been made.
Problems with sharing of medical records and investigation reports have also been identified as problem. In a small number of high risk cases where panel solicitors have been instructed, trusts were unable to provide sufficient information to assess liability. Trusts have also been hesitant to disclose information over uncertainty about data protection obligations. Of 46 cases referred directly to nominated panel solicitors, only 12 had a complete set of information at the time of the review.
Helen Vernon, chief executive at NHS Resolution, said avoidable brain injury at birth, whilst rare, carries a cost to the NHS of billions of pounds in compensation payments and has lasting consequences for families, and the NHS staff involved.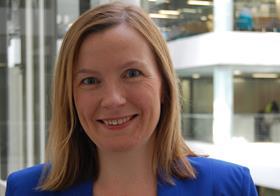 'We owe it to them to learn from these cases to prevent the same things happening again and to provide support, right at the start when it can make a difference.
'This new approach is already delivering answers to families and recommendations for improvement to the NHS, cutting years out of the process and removing the prospect of litigation as a barrier to candour.'