Judgment in an urgent test case to determine whether businesses hit by Covid-19 will receive insurance pay-outs will not be handed down by the Supreme Court until January at the earliest.
Five Supreme Court justices heard a case between the Financial Conduct Authority and six insurance companies in November. The dispute concerned business interruption insurance (BII) and the court was asked to rule on provisions in insurance policies relating to disease clauses, prevention of access clauses and hybrid clauses.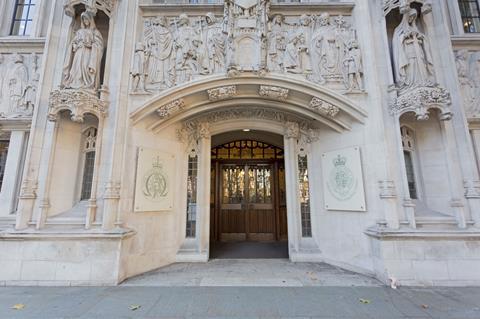 At the end of the hearing, Lord Reed recognised the importance of an early judgment for the businesses affected, saying the justices would do what they could to provide judgment as quickly as possible, However, the Supreme Court has now informed the FCA that it will not be in a position to hand down the judgment before January 2021.
The financial watchdog first sought legal clarity on BII in May, after businesses including law firms reported confusion over their claims. The case was heard in July by the Divisional Court under the Financial Markets Test Case Scheme and a High Court judgment was handed down in September.
However, both the watchdog and the insurers appealed the decision, disputing the construction of certain provisions in the relevant insurance policies.
Some 31 barristers - including 13 QCs- attended the Supreme Court hearing. International firm Herbert Smith Freehills is acting for the FCA while insurers are represented by Allen & Overy, Clyde & Co, DAC Beachcroft, DWF Law and Simmons & Simmons.