The Serious Fraud Office has not referred any lawyers to the Solicitors Regulation Authority over the collapse of a high-profile criminal trial which landed the watchdog with a £2.7m costs bill, MPs have heard.
SFO director Lisa Osofsky appeared before the public accounts committee to explain a £2.55m overspend in 2020/21, which was the result of the failed prosecution of two former directors of outsourcing giant Serco.
Nicholas Wood and Simon Marshall, who were accused of defrauding the government out of £12m by understating the profitability of Serco's prisoner-tagging contract, were acquitted in April after the SFO admitted disclosure failings during the trial.
Conservative MP Shaun Bailey asked if the SRA had been informed about the disclosure issues. Osofsky replied: 'No, not to my knowledge.'
Bailey suggested there are 'potential professional conduct issues here', saying that in private practice 'this would be a professional conduct issue – I'm just wondering why that's not happened'.
Osofsky said the SFO had commissioned a report by Brian Altman QC 'to help us get to the bottom of what really happened here', adding: 'If there is any reporting to be done, of course we are going to do it.'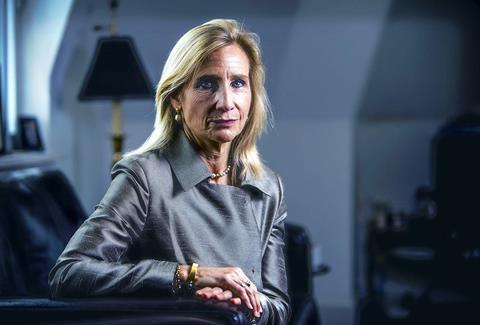 Bailey asked: 'This is not the first time that this has happened, is it, so is this a systemic failure, do you think?'
Osofsky replied: 'I do not think it is a systemic failure here. I think what we have got is a very challenging disclosure regime that was built in an earlier day, an analogue day.'
Asked by Bailey if she was suggested that 'the system is wrong', Osofsky said: 'It's not that the system is wrong. Believe me, nobody takes our responsibilities more seriously than I do.
'I stay up nights wondering how could we have missed this, we went through almost two million documents – how could it be that this one didn't get turned over?' She added: 'We are human beings, we make mistakes.'
Bailey then said: 'Surely you must accept there is a real problem in the SFO with your disclosure processes?' Osofsky replied: 'I'm going to beg to differ on that.'
Osofsky also said she has not decided whether she will seek to stay on as director when her five-year term ends next year. 'We have an 84% success rate in our cases and so I'm not walking back and feeling in any way anything other than pride in what we have been able to deliver,' she said.
Her appearance before MPs was on the day the attorney general announced that former High Court judge Sir David Calvert-Smith will review disclosure failings in the case of a former Unaoil executive, whose conviction for bribery was overturned by the Court of Appeal last year.