A non-lawyer has taken over as director general of the Bar Standards Board, following the retirement of Dr Vanessa Davies after nine years at the helm.
Mark Neale, a former civil servant who held director general roles at the Home Office and HM Treasury, starts at the BSB today. Neale has also acted as interim chief executive of the Lending Standards Board and chief executive of the Financial Services Compensation Scheme. Davies, a non-practising barrister, stepped down last week after nine years as director general.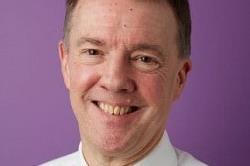 Chair of the BSB, Baroness Tessa Blackstone, said: 'I am delighted to welcome Mark Neale as the BSB's new director general following the retirement of Dr Vanessa Davies who led the BSB with great distinction for the past nine years. He brings a wealth of experience from a distinguished career in public service and I am confident he has the vision and abilities to lead the BSB into the future as it continues to regulate the Bar effectively in the public interest'.
Neale added: 'Barristers have an essential role in the administration of justice and in upholding the rule of law and I look forward to working with everyone who has an interest in our work to regulate the Bar in the public interest.'
The new director general will earn between £135,000 and £150,000, according to recruitment information published last year. The chief executive of the Solicitors Regulation Authority receives a somewhat fatter pay check of £244,000, according to the SRA's latest costs statement.
Meanwhile the SRA announced that it has appointed a former civil servant, Tracy Vegro, as executive director strategy and innovation. Vegro joins from the Financial Reporting Council, where she was executive director of strategy and resources.
The SRA said that Vegro will be responsible for 'developing the organisation's strategic perspective and in particular its policy and research work, with a sharp focus on supporting the delivery of innovation and technology in the legal sector'.
Vegro joined the civil service straight from university and was one of the first to be selected for a secondment programme through which she was loaned to the Co-operative Group to work on the Co-operative Bank recapitalisation project. She has served on the boards of non-departmental public bodies including the Energy Saving Trust and the Equal Opportunities Commission.