David Swede, a founding partner of Darlingtons Solicitors LLP sadly passed away on 10 November aged only 70 after contracting an infection during a routine procedure.
David was one of the old school. He qualified by undertaking seven years of articles and without a university degree. He trained with well-known criminal solicitor Victor Lissack and worked on the Kray twins case and also with the legendary legal figure Arnold Finer.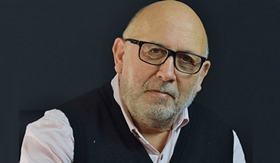 He was lucky enough to secure a role in the late 1970s as in-house solicitor at Playboy Casinos UK working with the legendary Victor Lowndes, who was Hugh Hefner's right hand man.
When Playboy lost their UK gaming licence David set up as a sole practitioner but rapidly formed partnerships with Mel Stein and others to create Stein Swede Jay & Bibring based in Park Street, London.
He subsequently merged that firm with Arnold Young Finer & Green to create the firm known as Finers based ultimately on Great Portland Street. Finers was a hugely successful practice which David managed until his departure in 1997. Finers subsequently became Finers Stephens Innocent and then merged more recently with Howard Kennedy.
David subsequently founded Darlingtons in Edgware in 2000 with his son James, acquiring a small High Street firm known as Donald Darlington & Nice and helping to grow it into a successful commercial practice which continues today.
David was a formidable corporate solicitor well known for his tough approach but coupled with a soft touch well known to many. He prided himself on his absolute integrity and treating everyone with the utmost respect. He helped many people over the years and will be fondly remembered by his many friends, clients and colleagues and sadly missed by his extended family.