The clock is now ticking on solicitors deciding how they will meet new rules around transparency – with just one month to ensure they are compliant.
The Solicitors Regulation Authority confirmed this week that new regulations requiring firms to publish price and service information on their websites will come into effect on 6 December.
From that date, firms can also download and begin using the new SRA digital badge, indicating they are a regulated entity. The badge is expected to also become a mandatory requirement from spring 2019.
The regulator has not given any indication it will take a relaxed approach in the first weeks and months after the transparency rules, which were established in the summer, come into force.
Under the rules, all regulated law firms will be required, from 6 December, to 'proactively' publish information on prices they charge and what these include, across a number of common services:

* For members of the public: conveyancing, probate, motoring offences, employment tribunals (claims for unfair or wrongful dismissal) and immigration (excluding asylum).

* For small businesses: debt recovery (up to £100k), employment tribunals (defending claims for unfair or wrongful dismissal) and licensing applications for business premises.
The SRA has published guidance with help for understanding and preparing for the changes, and this has now been updated with templates for publishing complaints procedures.
As well as complaints information and prices, firms must also give details of the experience and expertise of staff who will be handling client matters.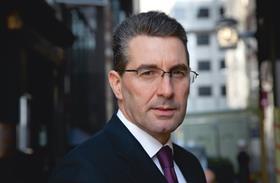 Paul Philip, SRA chief executive, said: 'Publishing information on price, services and protections will not only benefit the public, but will also help law firms win new business. Research shows that people struggle to find clear information about the services firms offer and think using a solicitor is more expensive than it actually is.

'We are providing guidance and support for firms to help them meet the new requirements and make the most of the opportunities they bring.'
Last week the Law Society published its own practice note about the changes and urged firms to move swiftly to meet their new requirements.