Partner hires at London commercial law firms were up by a quarter in 2021 off the back of a 'legal boom', according to a new report.
A total of 473 partner moves were announced last year, up by 26% from 2020 and 9% above the 10-year average.
Legal recruitment consultancy Edwards Gibson said the last two years 'have been kind to commercial law firms', with increased workloads and greater profitability giving firms 'the means and confidence to invest in new partner hires'.
However, the company sounded a note of caution over lawyers' complaints of 'dissatisfaction and burnout' as well as the ongoing 'associate salary war', which most recently saw global firm Baker McKenzie increase NQ salaries from £90,000 to £105,000.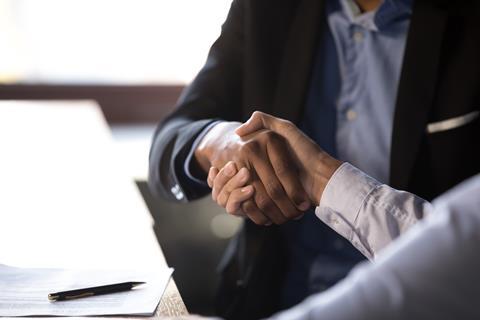 'History tells us that law firm salary wars don't tend to end well for associates, and more importantly for law firm management they have always been a portent of a market correction,' the report said.
Last year was a record for partner moves aside from 2016 and 2017, the figures for which Edwards Gibson said were 'disproportionally elevated due to the voluntary and involuntary number of laterals entering the market' following the collapse of King & Wood Mallesons' European arm.
US firm Kirkland & Ellis was the most prolific recruiter with 15 partner hires in 2021, five of whom were from outside the firm, while international firm White & Case was second with 11 hires, although the two firms also saw the largest number of partners leave, with 11 and 10 respectively.
City firm Addleshaw Goddard hired 10 new partners as did international firm Greenberg Traurig, eight from outside the firm – seven of which were recruited from Mishcon de Reya in October in what Edwards Gibson described as 'the single largest team hire of 2021'.
The report only recorded hires by law firms with conventional partnership or corporate structures, meaning consultancy model firms Keystone Law and gunnercooke were not included. However, Edwards Gibson said that 'on a rough reckoning' Keystone hired 30 and gunnercooke hired 16 relevant partners which, if correct, 'would make them the highest and second-highest partner recruiters in London in 2021'.
The last two months of 2021 also saw a flurry of changes with 79 partner moves in November and December, up 36% on the 58 moves over the same period in 2020.
Gunnercooke told the Gazette that its figure for London partner hires is 24 in 2021.