Partner profits at City firm Hogan Lovells leapt by over 30% to £1.54m last year in the latest sign of health in the City legal sector.
According to figures published today, global revenue rose by 2.4% to £1,796m and partner profits jumped by 30.5% to £1.54m. The firm did not disclose its pre-tax profits.
Hogan Lovells chief executive Miguel Zaldivar said key drivers of the firm's performance included 'focus on highly regulated sectors', and a strong emphasis on complex multi-jurisdictional transactions and disputes work. 'The sectors that continued to demonstrate a robust performance include financial institutions, life sciences, technology, media, and telecoms, and automotive. At the same time we saw a strong performance in transactions, regulatory work, and disputes,' he said.
Hogan Lovells is the latest firm to announce a bumper set of results in spite of the pandemic. Tony Williams, principal of legal consultancy Jomati and former managing partner at Clifford Chance, said the market has proved 'staggeringly benign' for large law firms.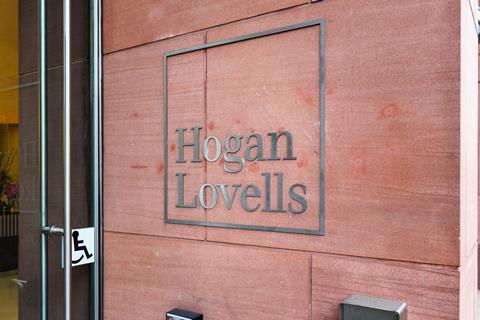 'I was talking to firms back in March and April last year and we were doing scenarios where revenues were down 30% or 40% because we just didn't know what was going to happen.
'But I think two things have happened. First, working from home has been remarkably effective - better than most people expected. And, second, after a bit of upheaval in March and April, activity levels have been pretty good.'
Williams said US firms have enjoyed a particularly strong year, benefitting from the 'fantastic' success of technology companies and smooth continuation of transactional work during the pandemic.
The situation in the UK has been 'more mixed', Williams said.
'There are uncertainties…but I think overall people are reasonably well positioned. We've seen a few redundancies but not that many, and I think that reflects in part that firms were in better shape going into this than they were in other downturns.'