The prime minister says he wants to see dangerous criminals caught, locked up and punished - ordering an urgent review of sentencing policy and handing the Crown Prosecution Service an extra £85m to deal with an expected rise in cases. Criminal solicitors said the extra money may not be enough to reverse recent cuts.
Ahead of a summit today with senior police, prison and probation figures to discuss how the criminal justice system can be improved, Boris Johnson said dangerous criminals 'must be kept off our streets, serving the sentences they deserve... The punishment must truly fit the crime. We have all seen examples of rapists and murderers let out too soon or people offending again as soon as they're released.'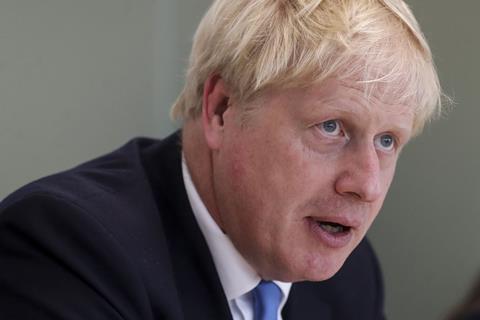 The review team, reporting directly to the PM, will look at sentencing for the most serious violent and sexual offenders, the rules governing when and how they are released, and sentencing of the most prolific offenders.
The £85m for the CPS is to 'build capacity and manage caseloads'. Solicitor-general Michael Ellis QC MP, the minister responsible for the CPS, said the extra cash will ensure the 'demand-led' organisation continues to be equipped to deal with an increase in cases brought by the police, including the extra 20,000 police officers that Johnson has pledged to recruit over the next three years.
However, criminal law specialists were quick to point out that the CPS has suffered huge cuts over the past few years.
Solicitor Louise Hodges, head of the criminal litigation team at London firm Kingsley Napley, said the CPS has been hit hard with a 34% decline in its budget between 2008 and 2018 'whilst at the same time managing an explosion in digital evidence straining an already-stretched resource'.
Last year attorney general Geoffrey Cox QC MP told the House of Commons justice select committee that the organisation could not handle further cuts.
The Bar Council today urged the government not to forget the barristers and solicitors 'whom it relies upon to prosecute and defend the vast majority of criminal cases and who are currently engaged in a government review of both prosecution and defence fees'.
Steven Littlewood, national officer of the FDA, a trade union which represents lawyers in the CPS, said more resources are needed if Johnson wants to see a steep increase in prosecutions to go with the increase of police officers.