The Ministry of Justice has begun work on closing down regional probate registries and moving the service under one roof.
The Gazette understands some staff at the 10 remaining sites across England and Wales have been told of intentions to scale back their operations and eventually close down the sites.
The change comes as part of the wider £1bn modernisation programme to upgrade the courts and tribunals service. Ministers insist the service will improve through bringing together shared expertise.
Practitioners will however be concerned by the removal of face-to-face service for work that often requires familiarity with and trust in those administering it. Questions are certain to be asked about why probate services are being cut when the government plans to increase fees.
The eventual plan is to move probate services to the Courts and Tribunals Service Centre in Birmingham, with some administrative work taking place at a second site. Ten staff members at Birmingham Probate Registry have already been told their jobs are potentially affected, but workers at the other sites still await more information.
A spokesperson for HM Courts & Tribunals Service said that no staff have been put on notice of redundancy and the department is 'working hard to ensure it stays that way'.
He added: 'Courts and Tribunals Service Centres are a key part of our £1 billion Reform Programme and will ensure we deliver better services for all court users. As we move work to the first two CTSCs, staff in existing centres will need to be moved into new roles. These changes will be gradual and our priority is to support employees throughout the process and help them find suitable, alternative roles.'
Documents issued last year by the judiciary revealed court reforms could result in the loss of 6,500 jobs by 2022.
Meanwhile, proposals to create a banded structure for the probate fee, based on the size of the estate, remain stalled by the current Brexit-related turmoil in parliament. Under the proposed scheme estates worth £2m or more would pay £6,000 instead of £155.
Justice minister Lucy Frazer has said the new fee structure is expected to bring in additional income of £145m in the next financial year.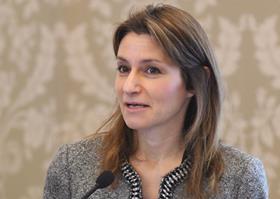 Critics of the new structure allege that the government is creating a new 'stealth tax'. They argue that it is unfair to expect the bereaved to fund or subsidise other parts of the courts and tribunal service, particularly in circumstances where they have no other options but to use the probate service.
Before the 2017 general election the MoJ abandoned plans to raise an extra £300m a year through charging fees of up to £20,000 for large estates. Under the latest proposals, estates worth less than £50,000 would not have to pay any probate fees.