Lawyers acting for vulnerable people have created the first organisation dedicated to representing their interests.
The Professional Deputies Forum (PDF) has been developed for those who work in the sector to share news and best practice, while also acting as a collective voice in discussions with third parties like the Office of Public Guardian and Ministry of Justice.
Three directors, all experienced professional panel deputies, based with firms in the south east are leading the group at present: Russell Caller from Gillhams Solicitors, Holly Chantler from Morrisons Solicitors and Martin Terrell, from Warners Solicitors.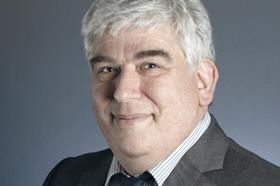 Lawyers in the sector – which is expected to grow significantly in the coming years – work on matters concerning vulnerable adults who lack or have limited mental capacity. The PDF aims to support and represent practitioners working in such a challenging area of law.
Caller said: 'With nearly one million people affected by dementia or alzheimer's in our society, the role of the deputy and his or her support worker is of fundamental importance, managing the affairs of those persons living with mental incapacity. Making 'best interest' decisions for them requires deputies with special skills and now [they] will be able to share experiences and be represented with one voice.'
Membership of the not-for-profit company is open to all Court of Protection appointed deputies, with associate membership available for other members of staff who assist deputies. An honorary membership scheme will be created for persons who have special skills and/or knowledge concerning deputyship and Court of Protection matters.