Operating profits at legal educator BPP more than tripled last year, while its profit margin widened to almost 20%, the owner of the business reported today. The university, which was bought by a private equity company last month, said Covid-19 had not had a 'significant financial impact' on its performance.
According to accounts for the year ended 31 August 2020, BPP's operating profit rose from £5.6m to £17.97m, and operating profit margin rose from 7% to 19% year-on-year. Revenue rose less steeply, growing by 11% to £94.24m.
BPP said the profit increase followed 'strong revenue growth at scale that has delivered operational efficiencies along with proactive management of property, staff and other operating costs'. It added that while Covid-19 had an operational impact, 'it did not have a significant financial impact when group performance is compared to the prior year'.
The accounts, which were filed with Companies House, listed a range of cost saving actions including savings made on flexible staffing, property related expenses, room hire, travel and entertainment. Some £500,000 was received via the government's furlough scheme, which was included in the turnover, and the university also utilised the VAT deferral scheme.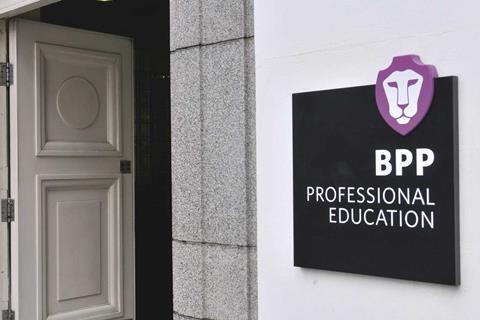 The university said that all teaching moved online in late March 2020 and 98% of courses were successfully taught. It added that student wellbeing initiatives had been introduced, including regular meditation sessions and wellbeing webinars.
However, BPP has been hit with a range of student complaints over the past 12 months. In August 2020, students on the Legal Practice Course (LPC) and the LPC master's course claim lodged a formal complaint against the university, claiming it degraded the quality of teaching during the pandemic and prioritised those with training contracts at prestigious City firms.
More recently, students claimed that BPP gutted its London campus for maintenance works but continued to charge a £3,000 premium to study in the capital. In response, BPP said the university was undergoing 'essential maintenance works' and would re-open for access to bookable space library facilities in April.
BPP was sold to a UK private equity company last month, in what is described as a 'significant vote of confidence' in the business. TDR Capital acquired BPP from Vanta Education, a global education network ultimately owned by funds managed by US corporation Apollo Global Management and The Vistria Group.