The Financial Conduct Authority has imposed one of its largest fines of £17.2m for 'serious failings' which allowed clients to reclaim tax illegitimately.
The FCA this week fined ED&F Man Capital Markets Ltd (MCM) £17,219,300 for its oversight of so-called cum-ex trading which allowed MCM to collect fees for trading strategies designed to enable clients to reclaim tax illegitimately from the Danish authorities. Some £20m of the withholding tax reclaims made by MCM clients to the Danish tax authority were illegitimate. MCM generated £5.06m in fees.
The FCA said MCM had 'inadequate' compliance checks and failed to ensure that this dividend arbitrage trading was legitimate.
The firm's compliance function did not have the necessary expertise to monitor or review the trading and only carried out a high-level annual compliance review of the department responsible. It failed to take any steps to understand the trading activities or properly consider the risks of dividend arbitrage trading.
This is the fourth case brought by the FCA in relation to cum-ex trading and the largest fine so far.
MCM, which did not dispute the FCA's findings and agreed to settle, qualified for a 30% discount under the FCA's settlement discount scheme. The fine includes £5.06m of income forfeited by MCM.
Therese Chambers, joint executive director of enforcement and market oversight at the FCA, said: 'MCM facilitated a significant volume of trades for the purpose of making illegitimate tax reclaims from the Danish Exchequer and earned themselves significant fees.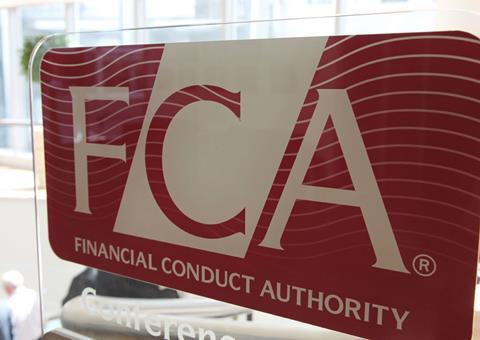 'It is completely unacceptable for authorised firms to make money from this kind of trading. It's essential that all firms have the right controls and expertise in place to avoid the risk of being used to facilitate financial crime.'
Dan Hyde, senior associate at City firm Peters & Peters, said: 'Both the significant penalty in this case and the fact that the FCA has hinted there may be similar cases in the pipeline suggest this saga is far from over.
'This decision highlights the importance of an engaged compliance function that appropriately monitors, probes, and challenges those they supervise, as well as the need for firms to properly understand and assess the risks of all lines of business regardless of their complexity.
'Firms should also note the substantial penalty discount granted to MCM for its early settlement with the FCA, its proactive engagement of, and investigation by, forensic consultants and legal advisors, and its decision to waive the legal professional privilege in its investigation reports.'
This article is now closed for comment.