Cybercrime and retaining key people are higher priority risks than Brexit for UK law firms, according to an annual bellwether of the profession.
Amid political chaos, the sector has shown 'remarkable resilience', reports accounting firm Crowe's Law Firm Benchmarking Survey 2019. Regional firms are doing even better than the City, with almost half posting growth in profit per equity partner of more than 10%.
In the City, the proportion of firms reporting a fall in revenue rose to 17%, up from 10% in 2018 and 8% in 2017. But many City firms increased both revenue and profit and 5.4% growth in headcount 'shows confidence, with firms continuing to invest in building their teams', says Crowe. Four out of ten City firms saw a fall in their all-partner profit pool and PEP.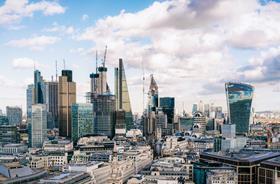 Overall, two-thirds of all participating firms increased PEP in 2019. Two-thirds of all firms increased headcount and a similar proportion sought to increase remote, agile and virtual working.
Louis Baker, partner, head of professional practices at Crowe, said: 'Agile and flexible working is looking to be the key to delivering an optimistic future. The leaders of our surveyed firms are confident of their own firm's prospects within what they believe to be a flat legal sector and a stuttering economy. It is striking how changes in working practices is the key focus for firms in the year ahead.'