A registered foreign lawyer has been found in contempt of court for failing to give client files to the Solicitors Regulation Authority after it intervened into his practice over suspicions of dishonesty.
Jakub Wojciech Pawlak was the sole proprietor of the law firm JP Legal Law, operating in Stockport, Greater Manchester, from June 2018.
Following the end of the transitional period after the UK's exit from the EU, Pawlak – a Polish citizen – was no longer able to occupy a regulated position within JP Legal or operate a law firm in England and Wales and became a registered foreign lawyer.
Pawlak claimed he ceased carrying out any legal activities and closed his practice in January, but the SRA alleged that he continued to provide legal services through the firm. The SRA intervened in March on the basis that there was 'reason to suspect dishonesty' by Pawlak.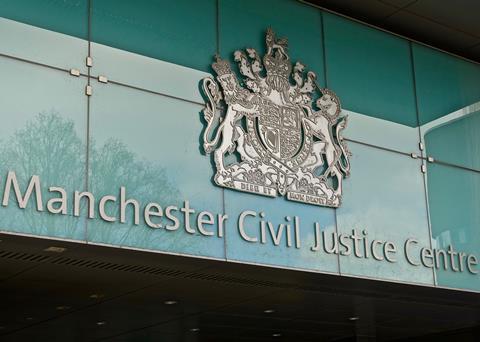 Applying to commit Pawlak to prison for contempt this month, the regulator alleged Pawlak failed to cooperate with the intervention process and breached a High Court order by failing to deliver up client files.
The SRA argued there was 'clear evidence' that Pawlak continued to work on cases through JP Legal beyond January and that he had 'sought to deliberately frustrate the intervention into his practice'.
Pawlak claimed he had put his files and computers into storage, but that the removal van in which he placed them was burgled and 'the burglars removed all the closed files, equipment and his tools', so he was not able to deliver up the files as required.
Judge Peter Cawson QC, sitting as a High Court judge, today found Pawlak in contempt of court for failing to deliver up the files. He said the SRA had demonstrated that there is 'at least a case for the defendant to answer' that he did not cease trading and continued to deal with clients after January.
Cawson said Pawlak's evidence about the alleged theft 'raises as many questions as it answers'. He also concluded that Pawlak's 'conscious decision' to remain in Poland rather than attending the hearing was made because he knew he 'would be exposing himself to arrest in the event that he was found to have acted in contempt of court'.
Pawlak, who has an automatic right to appeal without permission, is expected to be sentenced later this month.