Reports to the Bar Standards Board doubled over the past year, with controversy around the law officers' role in the UK Internal Market Bill causing a spike in complaints.
BSB director general Mark Neale noted growing volumes of reports and disciplinary cases in his latest strategic update. The number of new reports roughly doubled over the past financial year, with almost 600 opened in Q4, compared with under 300 in Q1. The regulator's workload peaked in February 2021, when it grappled with almost 800 reports.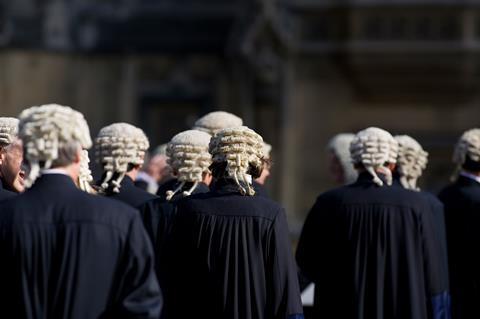 Speaking at a BSB board meeting, Neale said the BSB has received multiple reports – 'running into the hundreds' – about law officers in relation to the Internal Market Bill. The UK government law officers at the time were attorney general Suella Braverman and solicitor general Michael Ellis.
'You will recall there was controversy about whether the law officers were condoning breaches of international law,' Neale told the meeting. He also suggested that improvements to the BSB website could have resulted in more complaints being filed.
According to the regulator, the rise in reports has not translated into a similar increase in cases referred to investigation, 'indicating that the great majority of reports do not warrant investigation'. However, it said the complexity of cases reaching the disciplinary tribunal is increasing, particularly where they take more than a day or go part-heard with large gaps between hearing days.
Neale said the BSB has not been able to meet its service standards for turning round core regulatory work this year 'given the impact of the pandemic on our people'. He added that staffing issues will continue to be a challenge over the next quarter.