Trainee retention rates at Linklaters and Allen & Overy have remained high this year, despite uncertainty caused by the pandemic.
Linklaters has announced that 47 of its 50 trainees (94%) will take up newly-qualified roles at the firm this spring.
The magic circle firm also broke down its retention rate by ethnicity for the first time. According to the new set of data, 100% of black, Asian and minority ethnic trainees have been retained, while 90% of white trainees have been kept on.
Richard Hodgson, trainee development partner at Linklaters, said: 'We are very pleased that in our first qualifying intake of 2021, we have retained an even higher number of trainees than last year. This figure demonstrates our ability to attract, develop and retain a diverse group of talented individuals. I look forward to seeing the careers of our newly-qualified lawyers progress in the firm.'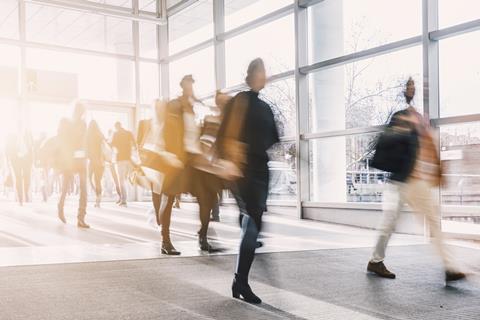 At Allen & Overy, 34 out of the firm's 37 trainees (92%) will stay on at the firm. Of the 37, one trainee did not apply for a NQ position.
James Partridge, graduate recruitment partner at A&O, said: 'I'm really pleased we're seeing such a high retention rate, which speaks not only to the calibre of the upcoming talent at the firm but also our continued commitment to investing in our future lawyers during the pandemic.
'I'd like to congratulate all those qualifying in March after what has been an extraordinary year and I look forward to seeing their careers continue to flourish.'
This article is now closed for comment.