Workers in England and Wales could take the high road to Scotland to pursue wrongful dismissal and discrimination claims, following moves to devolve the employment tribunal system.
So-called 'forum-shopping' could arise if the SNP government at Holyrood fulfils its promise to abolish tribunal fees, whose introduction in 2013 saw the number of UK claims plunge by over 70%.
The prospect of forum-shopping is raised by the Law Society of Scotland in its response to a Scottish government consultation on transferring functions of the employment tribunal to Scotland's first-tier tribunal.
With many big companies doing business in Scotland even if they are not based there, the response raises the question of jurisdiction and how financial incentives might influence case management.
Forum-shopping could also work both ways – with the employer seeking to battle the claim south of the border in the hope that fees will deter the claimant.
'The greater the differences (both in terms of fee regime and practice) which emerge between the systems in Scotland, and England and Wales, the greater incentive people may have to take the case in one jurisdiction and for this jurisdictional question to result in satellite disputes,' the Society's response warns.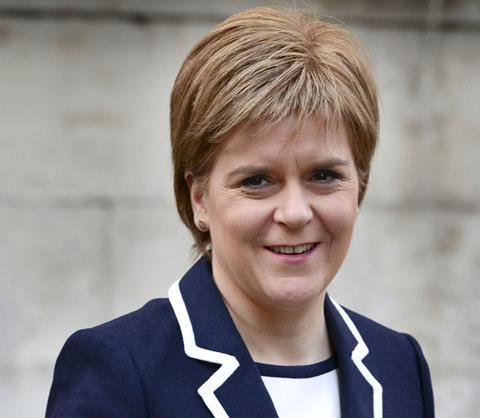 Since July 2013 claimants have had to pay up to £250 to bring a claim to an employment tribunal and up to £950 for a hearing.
First minister Nicola Sturgeon's (pictured, left) Programme for Government, published last September, committed to abolish the fees north of the border when it becomes clear how the devolved tribunal system will work.
Further jurisdictional challenges could arise over provisions in the consultation that define cases with a 'sufficient' connection to Scotland, the Law Society of Scotland's response adds: 'It is easy to imagine situations where it would be appropriate for multiple cases to be heard in the same location but where there will be a mix of Scottish, concurrent and English or Welsh cases.
'For example, there could be a case of mass redundancies in a company that operates UK-wide, [where] it would not be competent to transfer any Scottish cases to England and Wales to be heard together with other cases, or vice versa.
'The current definitions may be unhelpful in allowing the system to determine the most effective case management strategy.'
The society also voices fears that development of employment law in the UK could be hampered if the systems diverge – and in particular if decisions of the first-tier and upper tribunals for Scotland are not regarded as of equivalent status to those of the relevant bodies in England and Wales.
'It is important for the continued development of the law that the system in Scotland is seen on a par,' the response adds. 'The development of consistent case law building on decisions made in both jurisidictions is beneficial both for the development of the law itself.. and promotes consistency and predictability for businesses and employees.'