Slater and Gordon, the world's first publicly traded law firm, is preparing to post what is understood to be legal sector's biggest ever annual loss.
In a profit warning filed with the Australian Securities Exchange, the embattled firm said its full-year net loss after tax for the year ended 30 June is expected to total A$1,017.6m (£585m).
However, Slater declared that efforts to turn around its struggling UK business are 'beginning to bear fruit'.
The net loss for the second half of the year is expected to be limited to A$59.3m, compared with A$958.3m for the first half, which included a huge goodwill writedown on the UK business arising from last year's acquisition of Quindell's professional services division. Total revenue for the year is forecast to be $A908.2m.
In early May Slater and Gordon announced that it had agreed restructuring proposals with its lenders following a disastrous 2015, which culminated in what could be highly damaging reforms of the UK's personal injury market.
Lenders had given the firm an ultimatum to present a turnaround plan or face having to repay debts by April next year. As previously revealed in the Gazette, the rescue plan involves the closure of a number of offices across the UK, although it was not clear how many jobs are threatened.
The firm said it planned to reorganise to create 'centres of excellence' in city centre venues, and to change its approach to noise-induced hearing loss claims, which were acquired mainly through the Quindell deal.
Group managing director Andrew Grech said today: 'Slater and Gordon's FY16 performance is a story of two different halves. The results for the first half were extremely disappointing and well below expectations. In the second half we have taken significant steps towards turning around the performance of the UK business.
'Whilst the UK performance improvement programme is still in its early stages, the second-half results indicate that our efforts are beginning to bear fruit.'
Net debt at 30 June is expected to total $A682.3m, up from $614.1m on 30 June last year, a figure that has been favourably affected by the post-Brexit-poll weakening of sterling against the Australian dollar.
Slater and Gordon's share price, which has dipped as low as $A0.205 in the last year, closed at $A0.515. On 28 August last year it stood at $A3.56.
Slater and Gordon – timeline:
January 2012 – Slater and Gordon takes over top-100 firm Russell Jones & Walker, applies to become an alternative business structure
February 2013 – Group reveals a £2.4m profit for first six months of UK operations
August 2013 – Firm buys Manchester- and London-based personal injury practice Fentons Solicitors
September 2013 – £1m advertising campaign unveiled to instate S and G as a 'household name'
December 2013 – 'Substantial parts' of Manchester practice Pannone are bought by Slater in a £33m deal
July 2014 – The Australia-based firm offers one million shares to its UK staff
August 2014 – Following its aggressive expansion strategy, Slater reveals full-year profits of £33.7m and £231m revenue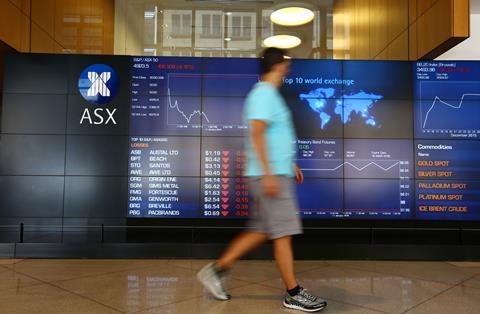 April 2015 – Quindell shareholders give the green light for the sale of its professional services division to S and G for £637m. Quindell had said it was the world's largest listed legal services provider
June 2015 – Shares in Slater and Gordon slide after the firm says it has uncovered two errors in the reporting of historical cashflow in the UK business
July 2015 – The firm announces that a key contract associated with the Quindell deal will end later in the year. Shares in Slater dip further
December 2015 – Australian firms consider class action against S and G on behalf of investors, as Slater downgrades its profit expectations
24 February 2016 – Slater suspends trading ahead of a profit announcement
29 February 2016 – The firm announces £493m losses and reveals UK office closure plans. Share price falls 25%
3 March 2016 – Firm says the majority of its UK sites will stay open
6 April 2016 – Slater's full restructuring plan is revealed. Talks begin on the future of offices in Bristol, Halifax, Newcastle and Liverpool Waterloo