A solicitor standing for election this week claims he is revolutionising politics by introducing AI into his policy-making.
Andrew Gray, founder of Yorkshire firm Truth Legal, will be one of 13 candidates vying for the constituency of Selby and Ainsty in the by-election on Thursday.
Gray is standing as an independent and has modelled himself as the 'AI-powered candidate', crowdsourcing the views of constituents and using machine learning to create his manifesto based on the results.
Using online polling, he has canvassed 7,500 votes to identify positions taken by the majority of people in the area. On his website, each policy has underneath it the comments and votes provided by constituents and lists the percentage of the respondents amongst the voting groups where there was agreement.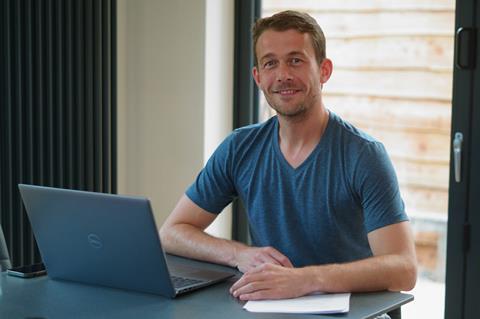 The majority view among those polled was that the country is not on the right track, they were comfortable living in a high tax country and they want a close relationship with the EU. Gray's resulting policies therefore include re-nationalising the Bank of England, introducing transaction taxes on corporations such as Amazon and seeking closer alignment with the EU.
'If I am elected, every MP in the land will need to pay attention: listening to their constituents – not just paying lip-service – will become a requirement,' he said. 'This is what representatives are meant to do. I intend to take democracy back to its roots, starting here, in North Yorkshire.'
Gray also pledges to be more accessible to the people than other politicians. He is running a Zoom Q&A every evening until the by-election. If elected, he plans to continue running online polls instructing him how to vote in parliament and deciding what causes to support based on data from the constituents.
Gray qualified as a solicitor in 2007 before establishing Truth Legal five years later. He is a consultant advising on strategic matters including litigation strategy.
He is the host of The Harrogate Podcast and is a former president of the Harrogate and District Law Society.
Selby and Ainsty is one of three by-elections being contested this week, along with Uxbridge and South Ruislip in west London and Somerton and Frome in Somerset. It was vacated after the resignation of Conservative MP Nigel Adams, who held a majority of more than 20,000 after the 2019 election.
Update 21 July: Gray ranked 11th of 13 candidates, with 99 votes as Labour overturned a Conservative majority.
This article is now closed for comment.