Solicitors and campaigners have criticised the government's 'fence-sitting' approach to corporate criminal liability laws, as the Ministry of Justice 'passes the buck' to the Law Commission three years after starting its economic crime review.
Responding to a 2017 call for evidence on options for reforming corporate liability for economic crime, the government said the evidence submitted was 'inconclusive' and further work is needed before considering any change to the law.
The Law Commission will begin a new review this week and is expected to present recommendations for reform next year. The review will consider whether any new offences need to be created to make it easier for enforcement agencies to prosecute crimes such as fraud, money laundering and false accounting.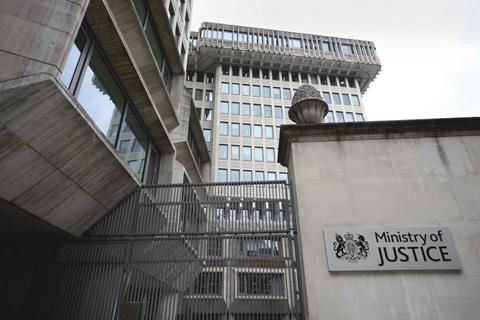 However, commentators have accused the government of 'kicking reform into the long grass'.
Alun Milford, criminal litigation partner at Kingsley Napley, said: 'Three years to consider a consultation exercise, produce a fence-sitting report of 74 paragraphs and then pass the buck to someone else is hardly impressive. So the status quo continues but this issue has not gone away.'
Susan Hawley, director at campaign group Spotlight on Corruption, added that there 'is a real danger that this decision kicks reform into the long grass, and will result in corporate impunity for large banks and companies for several years to come.'
'The 2021 deadline for the commission to report means that there will be no realistic prospect of law reform before 2023 at the earliest. This means that companies that defraud the government through procurement, and banks that engage in money laundering will remain safe from prosecution and above the law until then.'
However Johanna Walsh, white collar crime and insights partner at Mishcon de Reya, warned that a 'catch-all' offence of failure to prevent economic crime should be approached with caution.
'By contrast with bribery and tax evasion, companies are often the victim of other economic offences, such as fraud, which are committed by their employees. It would be an erroneous outcome for a corporate to be guilty, on a strict liability basis, for failing to prevent a crime from which it did not benefit and was, in fact, victim,' she said.
Corporate criminal liability is a term that describes the legal mechanisms by which companies can be held to account under the criminal law for wrongdoing. Current legislation around corporate liability is considered a major obstacle to tackling white collar crime. Problems arise as it can often be difficult to prove who represents the 'directing mind' of company – a finding required to hold a company criminally liable for an offence.