The regulatory clampdown on breaches of transparency rules continued today with another trio of firms sanctioned – bringing the total number up to nine since the start of the year.
The Solicitors Regulation Authority has published details of penalties ranging from a rebuke to £2,000 fine after more than two years of warnings about firms failing to comply with new requirements. All the sanctions appear to have been decided last summer but were only made public this month.
It is understood one other firm has been sanctioned but has appealed the decision.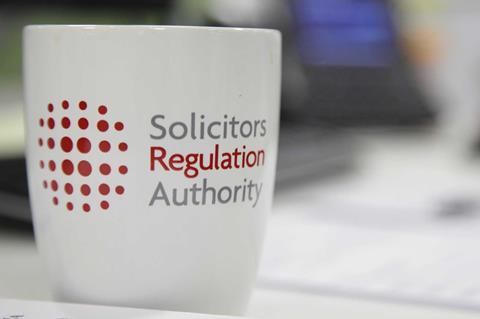 Since December 2018, firms have had to publish price and service information for certain services on their websites, as well as details about avenues of complaint. A year later, a further requirement was added to display the SRA's digital badge.
Chief executive Paul Philip said the time was right for the SRA to step up its approach and start to enforce the rules. The SRA says it has warned those who are falling short that they need to improve, while continuing to help them with guidance about how to comply.
He said: 'We have provided support for firms to get this right and we will continue to do so. However, I want to be clear that where firms are not providing the type of information that the public expect and our rules mandate, we will take enforcement action.
'We will continue to check that firms are complying throughout the year.'
The regulator says its own research has shown that since the rules were introduced, more potential clients believe solicitors are affordable, and firms recommend the business benefits that greater price transparency can bring. The SRA points out that the Covid-19 lockdown has made it even more vital that firms have a useful online presence.
The full list of firms sanctioned is:
Leicester firm Idris & Co Solicitors fined £2,000
Prestwich firm MS Law LLP rebuked
Fareham firm ALM Law Limited fined £1,000
Slough firm O.H. Parsons LLP rebuked
Shenfield firm Rainer Hughes rebuked
Bristol firm Bradford & Co rebuked
North London firm Sal & Co Solicitors fined £1,000
Bath firm Renney & Co Solicitors rebuked
Manchester firm AWH Legal Limited fined £2,000.
This article is now closed for comment.