The Solicitors Regulation Authority has selected a panel of three firms to act as key advisers to its general counsel panel.
International firm Fieldfisher, Cardiff-headquartered Capital Law and London firm Capsticks each came through what the SRA described as a 'comprehensive procurement process' and will be on the panel for at least three years.
They will advise general counsel Juliet Oliver on issues surrounding regulatory reform, policy development and governance.
They will also be consulted on public law and regulatory matters such as judicial review, decision making and broader corporate support to the organisation.
Fieldfisher said it is equipped to deal with the regulatory issues businesses are faced with and is relishes working at a time of significant change in the legal services market.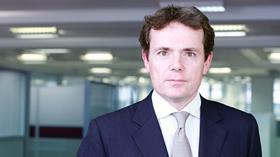 Senior partner Matthew Lohn added: 'As a leading adviser to regulatory bodies we look forward to engaging with the SRA as it continues to develop the regulatory framework for solicitors.'
Capital Law said it will play an important role in encouraging law firms and new entrants to the profession to develop new ideas and new ways of doding business.
The presence of a Welsh firm also chimes with recent comments from the SRA chair Enid Rowlands about the strength of the Welsh legal sector.
Senior partner Chris Nott said: 'This appointment is testament to the quality of our public law experts in the firm and an important part of our growth in the public and regulatory arena. It's fantastic to work with the SRA at a time when its focus is squarely on innovation - a key part of Capital Law's core values.'