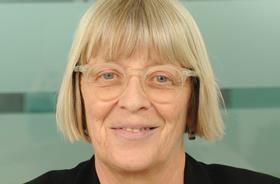 The Solicitors Regulation Authority is to publish a report on its disciplinary track record in the aftermath of a high-profile failed prosecution and long-running concerns about the apparently disproportionate number of minority ethnic solicitors appearing before the tribunal, its new chair has revealed.
In her first interview since taking up her post in January, Anna Bradley told the Gazette that the disciplinary report will be the first of its kind. It will 'bring together data about the cases we have prosecuted,' including 'the issues around diversity', she said. 'We'll look at it to see if there is anything we need to do better.'
Publication will be 'in the coming months', Bradley said.
On the failed prosecution of London human rights firm Leigh Day over allegations about its behaviour on behalf of claimants in Iraq, Bradley said: 'We need to review that and make sure we learn lessons. But if we won every case, that would be bad news, it might well mean we're not taking all the right cases.'
Bradley began her three-year term as chair last month. She has previously held positions as chair in the financial services sector and the NHS.
Bradley also hinted that, following the Legal Services Board's review of front-line regulators' performance, she would look again at the controversial decision to close SRA board meetings to the public and press. However she made no promise to change the policy. 'The LSB in their performance review said they have higher expectations in terms of transparency. It is fair to say that, given my board experience, I am no stranger to accountability. We will definitely be having a discussion about what good transparency arrangements look like.'
Opening board meetings is one of 'lots of tools in the box' for demonstrating accountability, she said, but not necessarily the best one. 'We can choose the ones we think are the most appropriate.' Discussions would take place this year.
Looking further ahead, Bradley said the SRA's next strategy, from 2020 onwards, would be guided by two big issues: the economy and technology. While so-called 'lawtech' has yet to have the impact of its equivalent in financial services, she predicted 'once it takes hold it will be exponential and we need to be ready.'
'I am keen that we should talk about the future, we want to engage the profession in the conversation.'