The Solicitors Regulation Authority has begun its clampdown on firms failing to meet transparency requirements with the announcement of the first four sanctions against firms.
In decision notices published today, Manchester firm AWH Legal was fined £2,000, London firm Sal & Co Solicitors was fined £1,000, while Bath firm Renney & Co Solicitors and Bristol practice Bradford & Co were both rebuked. All firms were ordered to pay £300 costs.
AWH, which has become known for buying struggling firms in recent years, was found to have failed to publish mandatory details about costs and its complaints procedure on its website, as required by the SRA.
Renney & Co, an employment specialist, was found to have failed to publish mandatory details about costs, service information and complaints information on its website. It also failed to display the SRA's digital badge. The firm's website currently states that the practice was closed down effective from September last year.
Sal & Co Solicitors was ordered to pay £1,000 after failing to publish details about costs and its complaints procedure.
Bradford & Co failed to publish the mandatory detials of costs and service information and its complaints procedure on its website.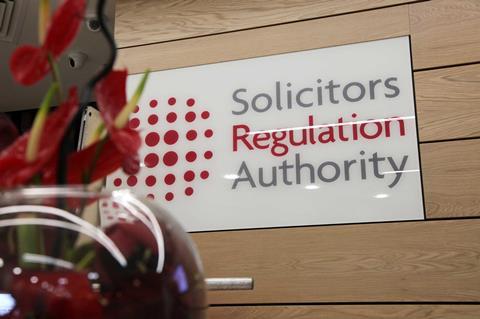 It is not clear at this stage why the firms were handed different penalties, but the notices state they were all handed out last summer. This is the first time any firm has been sanctioned for failing to adhere to the regulator's new rules about transparency and follows a number of warnings to the wider profession that action would be taken against those failing comply.
Since December 2018, all firms authorised and regulated by the SRA have had to display specified information on their websites if they provide certain types of legal services. The displaying of the digital badge, which links to information verifying the details of each firm, has been mandatory since November 2019.
The SRA wants to ensure potential clients have accurate and relevant information about a solicitor or firm. The wider issue is that the profession as a whole was told to improve transparency by the Competition and Markets Authority following its review in 2016, which concluded there was insufficient information in the public domain for people to make informed choices.
In October last year, SRA chief executive Paul Philip confirmed that following a temporary pause of disciplinary action for transparency breaches during the early stages of the coronavirus pandemic, work to assess levels of compliance would resume.
In his monthly update to the SRA board, Philip said that a survey of 470 firms in July had indicated that compliance levels were improving but a 'small minority' had either ignored enquiries or not provided sufficient assurance.