The Supreme Court has developed its first paid internship, inviting aspiring barristers from under-represented communities to apply.
The scheme has been organised in collaboration with social mobility charity Bridging the Bar and will offer eight applicants a five-day paid placement at the Supreme Court. To take part in the programme, candidates must have completed or accepted an offer on the Bar Professional Training Course.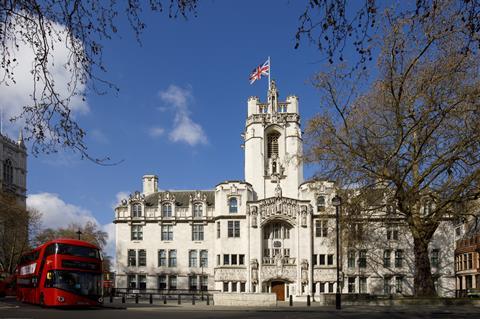 Each intern will be assigned to a judicial assistant and will observe cases and discuss legal arguments with justices. In addition to a week in the Supreme Court, Bridging the Bar will also run two days of preparatory coaching.
Vicky Fox, chief executive of the Supreme Court said: 'The court recognises that it has a leadership role to play to support increasing diversity of the judiciary and it is our intention that this programme will support the progression of underrepresented groups into the legal profession and ultimately into judicial roles.
'We are looking forward to learning from the interns and hope that the programme will provide an intellectually stimulating experience for participants and support them to pursue a career in the law.'
Applications will open on 10 June and internships are expected to take place during the Michaelmas Term.
In a bid to diversify the judiciary, the Supreme Court has also published a new diversity and inclusion strategy. The action plan includes reverse mentoring for justices; a buddy system for new judges; and training on bias awareness.