Barrister Susanna McGibbon has been appointed as Treasury solicitor, HM procurator general and permanent secretary of the Government Legal Department. She will take over from former City solicitor Peter Fish CB, who was appointed interim Treasury solicitor last November.
McGibbon is currently director general of the GLD and director general legal group of the Department for Work and Pensions. She is also a member of the Department for Work and Pensions executive team, providing expert senior legal advice.
Having held many of the most senior legal positions in the government, including director of litigation at the GLD, McGibbon will be viewed as a safe pair of hands following the resignation of Sir Jonathan Jones over the government's Brexit plans.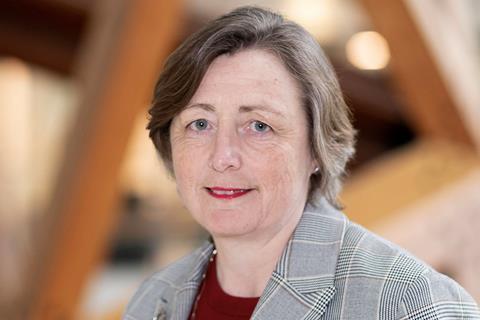 The attorney general, Suella Braverman, said: 'I am delighted that Susanna McGibbon will be the next treasury solicitor. Susanna is not only one of the government's best lawyers but also one of our best leaders and this was evident in the role she played in co-ordinating the government's legal response to the pandemic.'
Commenting on her appointment, McGibbon said: 'I am deeply honoured to be the next Treasury solicitor. It is a privilege to have the opportunity to lead the GLD, an outstanding legal organisation committed to the highest standards of professionalism, at this important time for our country. I want to pay tribute to colleagues across the department for their incredible work supporting the full range of government priorities in these challenging circumstances.
McGibbon is expected to take up post on 8 March.
Treasury solicitor is the government's most senior legal official. The Treasury solicitor also heads the wider government legal profession, which includes a number of government legal teams outside the GLD.