King's College London has followed two northern universities in opening a student-run legal advice centre in the hope it will widen access to justice.
Third year King's law students will provide the public with free initial advice on issues such as child custody, divorce, financial disputes and cohabitation issues. The undergraduates will receive training before working at the clinic and will be supported by solicitors from national firm Stowe Family Law.
Graham Coy, partner at the firm, said: 'Since the removal of legal aid for the majority of family law cases more people are having to represent themselves, frequently with disastrous outcomes. Having professional and specialist legal advice can be life-changing and make a positive difference to somebody's future.'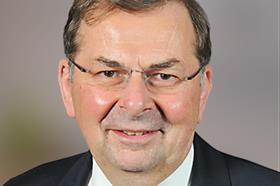 Shaila Pal, director of clinical legal education at King's and supervising solicitor at the law clinic, said: 'The need for pro bono advice in family law is considerable, with disadvantaged groups and people with limited means desperately needing specialist assistance.
'It is also a great opportunity for King's students to work with specialist lawyers providing high quality advice and increase access to justice.'
The University of Bolton and the University of Salford have also opened student-run advice centres in a bid to fill the legal aid gap.