The country's leading family court judge has stated that changes in procedure and pay may be necessary to prevent a talent drain of expert witnesses.
Sir Andrew McFarlane, who was appointed president of the family division three months ago, said he was struck by accounts from courts across the country expressing difficulty in finding experts to take instruction on family cases. This, he noted, was a particularly acute problem in paediatric radiology, a core discipline in many child abuse cases, and in the field of paediatrics itself.
McFarlane said that rates payable to experts have been 'eroded' over time, while the instruction of an expert in children proceedings is now tightly controlled by section 13 of the Children and Families Act 2014, which gives permission only if the court believes the expert will help resolve proceedings justly.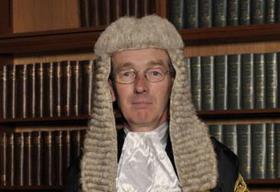 Speaking at today's Bond Solon Experts Conference, the judge said: 'The provision of high-quality professional expertise, where a court has held that such expertise is "necessary" so that the issues relating to a child's future can be determined "justly", is plainly essential.
'If the tightening up of the regime for instructing experts, in combination with a freeze in the rate of payment, has resulted in the supply of expertise drying up, then these elements in the operation of the family justice system may need to be looked at again.'
McFarlane noted that the instruction of a new expert in child proceedings could be a cause of potential delay, and efforts should be made not to repeat the situation at the start of this decade where it took more than 60 weeks to determine a child protection application.
The judge offered good news to experts in the form of the advent of the virtual court, where witnesses will be able to give evidence remotely without having to be present in a court building.
McFarlane said much will depend on the sophistication and reliability of the technology, but if delivered correctly it could prove an 'efficient, effective and economic way of conducting court business'.
He predicted that if the reforms work, they will result in a court and tribunal system fit for purpose which removes the causes of frustration and delay in the system.