The National Crime Agency's recovery of almost £10m of assets from a wealthy businessman could disrupt serious criminal activity in the UK but sets little by way of legal precedent, lawyers said today.
Mansoor Hussain, a property developer from Leeds, was issued with an unexplained wealth order (UWO) by the NCA, compelling him to provide evidence of the source of his wealth. He subsequently agreed to hand over 45 properties in London, Cheshire and Leeds, as well as other assets and cash, in an out of court settlement.
This is the first time a UWO has been obtained solely on an individual's alleged involvement in serious organised crime. During talks with the NCA, Hussain represented himself.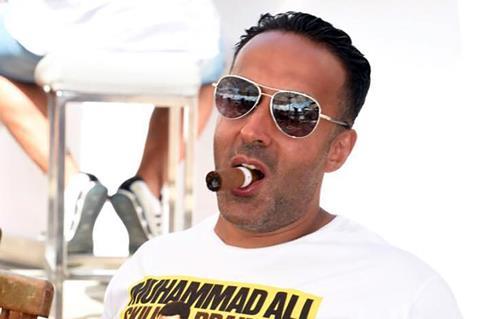 Robert Amaee, director and founder of Amaee law and former head of anti-corruption at the Serious Fraud Office, said the NCA will be 'relieved' to have its first successful recovery under the new regime.
'The case highlights the value of UWOs as an information gathering and investigative tool and the perils of a suspect entering the process unrepresented, but sets little by way of legal precedent that can assist the NCA in properly contested cases. While many will see this as a step in the right direction, the NCA still has a long way to go to fulfil any of the early, and perhaps unrealistically high expectations for the UWO regime,' he said.
The fact that Hussain's case was domestic, and did not have links to foreign political regimes, is believed to have made the NCA's job more straightforward.
'It may be that the value of the UWO is in organised crime cases rather than politically exposed person cases,' Jonah Anderson, partner at White & Case, said.
Rachel Cook, senior associate at Peters & Peters Solicitors LLP, added: 'The NCA has recovered a substantial amount of money (without a criminal prosecution) and acted to prevent future criminal conduct. Other ostensibly "clean" individuals who are operating as launderers will no doubt be concerned by this latest development. The possibilities for disrupting serious criminal activity in the UK through the use of UWOs should not be underestimated.'
'This win may inform the NCA's future strategy and who they target for UWOs, focusing on UK general crime rather than overseas individuals linked to foreign regimes.'
The use of the civil court power means Mr Hussain avoided criminal prosecution for alleged money laundering. It has been reported that the NCA was unable to mount a case against Hussain in the criminal courts to the necessary standard of proof.
Comments on this article are now closed.