Burford Capital is expecting to exploit a surge in litigation arising from the Covid-19 crisis, though it predicts the progress of some existing matters will slow.
In an upbeat trading update this morning, the recently embattled litigation funder said it has closed two new investments in the last week and has chalked up wins in two cases in the last fortnight. The company is also close to finalising a 'significant corporate monetisation'.
Burford said that though new business will also inevitably slow, economic disruption caused by Covid-19 will generate litigation and thus potentially 'significant levels of new business'.
Burford said it has made a smooth transition to remote working, though one of its staff is ill with the virus. Liquidity is described as 'more than sufficient' for its current needs, comprising: $161 million of cash and cash management investments on hand; $180 million of shorter duration investments; and $758 million of undrawn fund and sovereign wealth capital.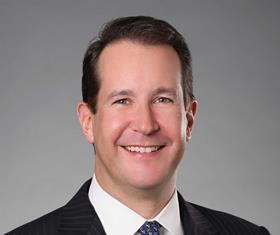 However, in order to maximise future opportunities Burford will not pay a final 2019 dividend. In another demonstration of its commitment to bolster liquidity, chief executive Christopher Bogart and chief investment officer Jonathan Molot will spend their post-tax 2019 bonuses on shares, though the company emphasised that corporate buybacks are not part of its strategy.
Last month Burford delayed its full-year 2019 financial results after a coronavirus alert shut down its New York office. The report is 'well-advanced', Burford said, but audit work has been delayed by virus-related delays and there is no firm date yet for a results announcement.
Burford shares edged up nearly 2% in early trading.