International firm Crowell & Moring has called for Donald Trump to be removed from office, saying US lawyers have a 'special duty' to defend the constitution.
In a statement published on the firm's website, Crowell & Moring's 12-person management team said Trump is 'unfit for office, and a reckless and wanton threat to the constitution'. It added that this week's raid on the US Capitol was a 'direct and predictable result' of Trump's actions.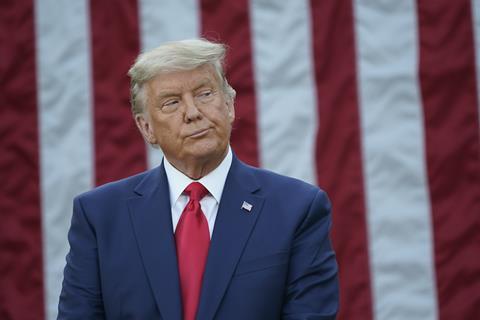 'Lawyers have no special province when it comes to politics. We have our views, like all citizens, and we should act on them. But when it comes to defending our constitution and our system of laws, we have a special duty and an exceptional perspective. In this moment, we must speak out, in devotion to these bedrock principles of our nation,' the firm said.
Crowell & Moring called upon Vice President Mike Pence to invoke Section 4 of the 25th Amendment to the constitution, and to declare that Trump is unable to discharge the powers and duties of his office.
It also urged all law firm leaders and all lawyers in government to join in the call, and to 'stand up for the democratic institutions and traditions of our republic and the constitution that gives them life and protection'.
When asked whether it supported the view that Trump should be removed from office, the American Bar Association said the Gazette would have to talk to Crowell & Moring to interpret its statement.
This article is now closed for comment.