Staff at transatlantic firm Womble Bond Dickinson will be free to decide whether they work at home full time, in the office full time, or a mixture of the two.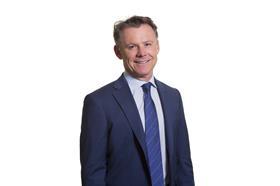 Under a policy due to be introduced in September, no mandatory requirements will be set across the UK business other than for those in learning roles. UK managing partner Jonathan Blair said developments such as electronic signatures have 'transformed' business practices, and investment in Microsoft Teams and other collaborative technologies has resulted in 'new ways of hybrid working that suit our people without adversely affecting productivity or our ability to deliver excellent client service'.
He added: 'As we open our offices up, a more flexible, hybrid model of working will bring efficiencies in the way we spend our time, as well as making a continued impact on our environmental sustainability, reducing travel and our carbon footprint.' Irwin Mitchell and Mishcon de Reya have both announced similar policies.
Elsewhere in the City, international firm DLA Piper reported profits rising by over 10%, despite revenue growth stalling across much of its global network.
According to figures for the last financial year, global net profit is up £614.2m – 10.6% higher than last year – while profit per full equity partner has grown by 7.7% to £1.19m. Global revenue has crept up by 2% to £2.17bn.
Revenue for offices outside of the Americas dipped slightly to £1.06bn, reflecting the differing economic impact from the pandemic. However, the firm said everywhere exceeded budget and increased profitability as a result of cost savings and prudence in operations.