Insurers have warned there is no guarantee of premiums coming down if the solicitors' regulator presses ahead with plans to cut the minimum level of professional indemnity cover.
The Association of British Insurers has warned that its members say there is insufficient evidence to back up the stated objectives of the Solicitors Regulation Authority.
The regulator wants to bring minimum cover down from £2m to £500,000 (and to £1m for conveyancing firms). It says this will increase competition in the legal services market and reduce premiums.
Cut-price insurance is one of the key SRA selling points, so the ABI's intervention will come as a setback to the regulator, which has failed to push through similar reforms back in 2014.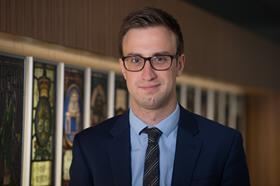 Joe Ahern (pictured), general insurance policy adviser at the ABI, said: 'It's important both solicitors and their customers can be confident they have the right legal and financial protections in place.
'The minimum standards for professional indemnity insurance set out by the SRA at the moment are working well as part of a competitive market. We are urging the SRA not to over-complicate the system and expose some customers to unnecessary risk by reducing these mandatory limits.'
The ABI said the proposed reduction in minimum limit could leave a small minority of consumers without sufficient access to redress. It asks whether this, and the potential reputational damage to the profession, would be a price worth paying in the pursuit of lower costs. Indeed, the organisation suggests any fall in trust in the profession could put people off seeking help when they need it, having the opposite effect of what the SRA wants.
The different proposed limit for conveyancing adds additional complexity, says the ABI, and risks firms taking out inappropriate cover.
As for greater consumer choice, insurers point out the market was already highly competitive in areas such as family and conveyancing.
The ABI added: 'We do not anticipate that any changes in PII requirements would result in a surge in new firms entering the legal services market, save for possibly in a few niche or specialist areas.'