Leeds legal mainstay Shulmans this year became the first law firm to win a prestigious Queen's award for enterprise. Employment partner Jim Wright tells Jonathan Rayner how they did it
Before its recent takeover by listed consolidator Knights, Leeds firm Shulmans became the first provider of legal services to receive the Queen's Award for Enterprise (International Trade). It is a remarkable achievement, not least because no magic circle or other large City firm with an international presence has yet been deemed deserving of the award.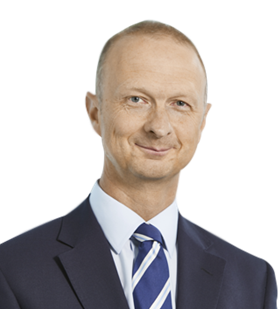 Shulmans' international profile was in large part forged by employment partner Jim Wright (pictured, left), who has spoken at business events worldwide, including in Russia, Luxembourg, Canada, Spain, the US, Greece and India. He has edited several guides on how to practise on the international stage. He has acted in numerous cross-border transactions. He is an export champion for the UK's Department for International Trade (DIT). He has taken Russian language lessons. And he has also acted in the British courts on behalf of, among other clients, an African bank with £700m of assets.
'We may be based in Leeds, but around 99% of what the bank needs we can do from outside London. There's a lesson there for other provincial firms who might normally not consider pitching for international business in the City of London'

Jim Wright, partner
The Gazette asks Wright what Shulmans' success tells other provincial firms about overseas opportunities. He begins with a recent high-profile case which had an international dimension. 'We act for the Ghana International Bank (GHIB), which since 1959 – two years after gaining independence from Britain – has had a UK branch in the City of London. The bank was looking for a law firm with which it could work in partnership, a firm that would deal sensitively with how things are done in west Africa. They wanted a firm that would show empathy and invest time. And one that could demonstrate international reach, which Shulmans could do through its membership of Interlegal.
'Shulmans fitted the bill. We may be based in Leeds, but around 99% of what the bank needs we can do from outside London. There's a lesson there for other provincial firms who might normally not consider pitching for international business in the City of London.
'In 2017, in a departure from our usual commercial work for the bank, we successfully defended GHIB in the London Employment Tribunal (ET) against an unfair dismissal claim brought by its former executive director, Mark Arthur. Arthur, who has dual Ghanaian and UK citizenship, appealed the decision in the Employment Appeal Tribunal (EAT), and again we were successful.'
Giving evidence, Arthur told the tribunal that in August 2016 the wife of His Majesty Otumfuo Osei Tutu II, king of the Ashanti, summoned him to his house in Henley-on-Thames. There the king handed him a bag containing cash in two currencies amounting to £196,960 and $200,000. Arthur was instructed to pay the money into the king's GHIB account in London and to transfer $200,000 to the king's account in Jersey.
Arthur said he was torn between his natural deference to the king of his people (Arthur is a member of the Ashanti tribe, an ethnic grouping comprising more than 2m Ghanaians) and obeying the rules around money laundering, politically exposed persons (PEP), and Ghanaian and EU currency controls. He did not want to show disrespect to his king, but at the same time he was executive director of a City of London-based bank and knew the correct procedure to follow.
Nonetheless, Arthur told the tribunal, he drove back to his home, where he transferred from his own car to a private cab for the final leg of the journey to the bank. There he instructed staff to deposit the money and make the transfer to Jersey.
Arthur's blatant disregard for the rules around money laundering and banking law led to his being summarily dismissed on several grounds, all of which were upheld by the ET and EAT. Wright argued, through counsel, that the grounds for Arthur's rightful dismissal included transporting so much money in his own car and by taxi, when the bank's insurance provisions only allowed for the transportation of up to £250,000 in cash in an armoured vehicle. Arthur, added Wright, had disregarded Ghanaian and EU currency transfer rules. He had also ignored the king's PEP status under the Money Laundering Regulations 2007 (as the judgment emphasised, the king was not a witness in the ET proceedings).
Wright remarked at the time of the EAT decision: 'It is right that the verdict supported our client's action in dismissing its employee in response to a serious breach of internal policy as well as UK law.' Wright has since had meetings with the Ghanaian finance minister and the chair of the National Bank of Ghana to discuss the verdict's implications.
He goes on to talk about another of Shulmans' international clients, Drillco Europe Ltd, which was founded in Chile in 1966. The company designs, manufactures and markets rock drill hammers and accessories for the mining industry in Chile, Brazil and Mexico, and also exports to the remainder of the Americas, Australasia and Europe. 'These aren't the sort of drill bits you might attach to your Black & Decker at home,' comments Wright. 'They can weigh two and half tons.'
Shulmans provides a complete service to Drillco, says Wright: 'About 18 months ago, it wanted to move its European operation out of Italy and relocate to the UK, which the company perceived to be a jurisdiction better suited to its purposes. Yorkshire was its preferred destination and so we helped them set up their UK entity in Leeds. We even helped them recruit the best chief executive for the job.'
How did a Leeds-based solicitor come to address so many overseas business events and, indeed, nurture so many international contacts? Wright replies that his membership of Interlegal introduced him to numerous firms in other jurisdictions which want to learn how the English legal system works. 'We are well-known for the integrity of our judiciary and our refusal to allow political interference in the conduct of the courts,' states Wright. 'That all helped me find a ready audience for describing how we do things here.'
Interlegal is a network of law firms made up of international practices spread across the globe. It comprises 400 experts from 46 firms in 45 countries across five continents. Members meet twice a year to exchange ideas on best practice, to get to know and trust one another, and to attend workshops and seminars delivered by specialists in certain fields. All the firms are vetted for quality and integrity before being accepted into Interlegal.
'Crucially, the Interlegal firms collaborate with one another to find the best practice to represent clients when entering new overseas territories,' Wright says. 'The client, with the help of the best in-country practice for their needs, can be advised on the different tax and employment laws in that particular part of the world, for instance. They can also be advised on all the other legal considerations that must be addressed when opening a business in another country, such as immigration, the limits on currency transfers, IT and data protection, and banking, maritime and environmental laws.'
Flying the flag
The Queen's Awards for Enterprise, established by royal charter in 1965, are for outstanding achievement by UK businesses in either international trade (the category in which Shulmans was successful), innovation, sustainable development or promoting opportunity through social mobility.
Interviewed by the Gazette the day after the award was announced on 21 April, employment partner Jim Wright said he hoped his firm's success would make other services businesses realise that exporting is a viable form of expansion: 'It might be the spark that leads other law firms to see that international work really can be an engine of growth even if you are not a magic circle or even London firm.'
The Queen decides the winners on the recommendation of the prime minister. There is no cash prize, but winners report improvements in sales, staff morale, press coverage, and national and international recognition. Wright and others will now be invited to a royal reception. A lord-lieutenant, acting as the Queen's representative, is to present the award at the firm's Leeds premises.
Shulmans, now subsumed by listed consolidator Knights, will be entitled to fly the Queen's Awards flag at its Leeds office, and use the emblem on its advertisements, stationery, website and other marketing materials. The firm will also receive a 'grant of appointment' (an official certificate) and a commemorative crystal trophy. The award is valid for five years.
To prove its eligibility for the international trade award, the firm had to show that it had made a minimum of £100,000 in overseas sales in the first of three consecutive years of trading and show subsequent year-on-year growth. Supplementing this, the firm also had to prove that it has achieved significant growth in overseas earnings relative to its business size and sector. Wright comments that the Department for Business, Energy and Industrial Strategy described the firm's revenue growth as 'outstanding'.
Did Shulmans have particular overseas firms that they looked to for help? Wright nods. 'In Russia, for example, we work closely with Freytak & Sons. It's an excellent firm with a head office in Moscow and a satellite office in St Petersburg. It's worth its weight in gold to be able to point our UK clients towards a Russian law firm that you and they can trust.'
Wright has now visited Russia on several occasions and, demonstrating his commitment to the country, has begun learning Russian. 'It's a good ice-breaker,' he says, 'and much appreciated in a jurisdiction where English is not widely spoken. My command of the language is rudimentary, but at least I can make introductory remarks at the beginning of meetings, as well as talk to taxi drivers and waiters.'
Does he find himself pitching for business against some of the big beasts of international law? 'Historically, only magic circle and big City firms have had a presence in Russia,' he replies. 'But with the backing of Interlegal, a smaller firm like Shulmans [has been able to point] to the often tiny offices that these big players maintain in, say, Moscow and explain that with the local backup of a reputable firm such as Freytak & Son we can supply many more useful contacts than they can.
'The same applies wherever our clients wish to establish a new outlet for their business. Want to know who you should be talking to in Greece? We can tell you. Or if a Spanish company want to deal with an Indonesian company, for example, we can explain that English law is the system of choice for businesses worldwide. We are genuinely exporting the English legal system.'
Wright sits on the board of Interlegal and is the UK representative. The board, he explains, sets strategy to benefit members. 'Our clients are relatively sophisticated and recognise they don't have to go to one of the big multinational firms with their proportionately high fee structures. They can work with Interlegal members on cross-border transactions and everyone wins.'
Shulmans was acquired in a £20m deal by legal and professional services provider Knights plc on 27 April. (Knights will go through Interlegal's formal application process, through which Wright remains on the network's board). Knights' client services director James Sheridan also has considerable experience of international transactions, having worked on deals in the US, Europe, Africa and Asia. His clients include Indian automotive and logistics conglomerate TVS & Sons and Swedish-listed pharmaceutical business Recipharm AB.
'A relationship network, such as Interlegal, is inherently more robust than the traditional model of global firms establishing local offices wherever they are active'

James Sheridan, Knights
Sheridan tells the Gazette: 'We are thrilled to be able to share the extensive overseas links that Jim [Wright] brings to the table. As the UK enters the post-Brexit, post-Covid world, it's more important than ever for companies to be as strong as possible and well-placed to do business overseas.'
He agrees with Wright's contention that there is no pressing need to open offices in other jurisdictions. 'Knights has an excellent track record of working with the best of in-country lawyers,' says Sheridan. 'A relationship network, such as Interlegal, is inherently more robust than the traditional model of global firms establishing local offices wherever they are active. Relationship networks deliver enhanced value for the client simply by going to the right people in the right location.'
The Gazette asks Wright about some of the highlights of his work both for Interlegal and for the UK government. He recalls an address on the gig economy that he delivered at the March 2017 International Congress of Tax Advisors in Moscow, an event hosted by Freytak & Sons in partnership with Interlegal. 'Although the Russian labour market is very heavily regulated compared with the UK, Uber and other gig platforms have evolved there. I shared insight into the UK's experiences, presenting the benefits and potential abuse of the gig economy models. It was an opportunity to promote greater understanding internationally, sharing expertise across the network, which can only enhance our global offering.'
Next he explains that he edited Interlegal's first joint book, Legal and Tax Issues Around the World – Starting and Growing a Business. Published last year, the book is the result of collaborative work with accountant firms' global network EuraAudit and comprises chapters, written by Interlegal lawyers, introducing the legal environment of the countries in which they practise.
The Interlegal website's Insights & Events page features two excerpts from the book, one of them introducing the legal environment of Cyprus, the other of Argentina. The book is aimed at entrepreneurs looking at forming and financing their business in another country. The authors caution that their advice is not equivalent to a complete professional analysis. Wright says: 'Through this introductory guide, the Interlegal network helps entrepreneurs craft the questions they need to ask themselves in order to start, operate and see their businesses thrive on the global stage.'
And work for the UK government? 'I'm export champion for the Northern Powerhouse, a voluntary and informal role to help the Department for International Trade (DIT) enable UK businesses to export more and better. I do not represent DIT in any official capacity, but am always happy to share my export experience with UK businesses in the Northern Powerhouse region – and beyond.'
Flying the flag – literally.