The partners of Wedlake Bell LLP are saddened to announce the sudden death of our partner, and head of Commercial Litigation, David Golten. David's professional career saw him become a leading commercial litigation specialist of the highest calibre. He headed the commercial litigation departments at his last two City law firms, leading teams who were both inspired by and respected him.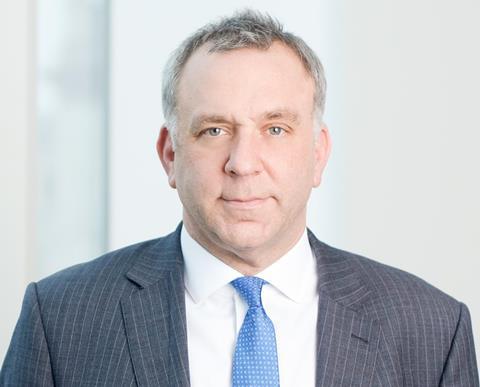 He had a meticulous eye for detail, but always saw the bigger picture and was renowned by both clients and colleagues alike for his creativity, dogged determination, level-headedness and flare. He had a brilliant legal mind, was calm and unflappable and someone you would never want to meet on the opposing side.
After a law degree at the University of Wolverhampton and law school, his career took him to London as an articled clerk (as they were known then) at West End firm, Hyde Mahon Bridges, qualifying in 1994. His then-principal remembers his kindness, tact and firmness – qualities which remained evident throughout David's career. He moved to Trowers & Hamlins, then as partner at Cannings Connolly, before partner and head of commercial litigation at Wedlake Bell. It was a fortuitous move, where his original articled clerk firm had merged and where his initial principal become his senior partner in the same building at 52 Bedford Row where his career had started. David always said it felt like coming home.
He was a powerful advocate for justice. He never shied away from the limelight, and as a true litigator, believed everyone should have a voice, whether he agreed or not. His skills did not go unnoticed and in 2018, the Commercial Litigation Team at Wedlake Bell led by David won 'Commercial Litigation Team of the Year' at the Legal Business Awards. He was most passionate about causes involving politics, which brought about change and had wider influence:
He spear-headed a reported Court of Appeal property fraud and negligence case, Bird & Bird v Orientfield [2017] EWCA civ 384 which made lawyers more accountable to their clients;
He acted in the Supreme Court case Miller v Secretary of State for Exiting the European Union [2017] UKSC 5;
He acted for the former Prime Minister of Kenya, Raila Odinga, in the Supreme Court, successfully challenging the outcome of the Kenyan Presidential election in 2017 which annulled the election result – the first time an election had been overturned in Africa by a court rather than a coup;
He was instrumental in progressing a medical negligence class action on behalf of female patients throughout the UK.
All this was achieved alongside serving his loyal and dedicated clients, without whom there would be no point, as David always said.
Despite these accolades and wider recognition, he retained the ability to make people feel central and valued. Clients would say on a first meeting that it felt like they were old friends. People were struck by his ease, his prominent personality and his ability to light up a room. His charm and wit could brighten up the rainiest of days. He was a skilled raconteur and bon viveur, whom people wanted to be with and share his jokes and subjects from Marilyn Monroe to Withnail and I. He saw the good and positive in people and nurtured everyone to achieve their best with an abundance of encouragement and praise to give. He never took his talent and skill for granted; his door was always open and he was incredibly supportive, encouraging and thrived on seeing others progress and flourish.
David broke the mould in many ways. He had a unique ability to combine both the commercial and the compassionate like no other. He spoke animatedly and fondly of his beloved family and friends and as he did so, enabled a vivid picture of so-often separate worlds. His wife Emma and their two teenage children survive him. The many touching messages of condolence are hugely appreciated and are testament to how well David was respected. His fellow workers, colleagues and clients often became good friends and every one of them pays tribute to him. Emma has asked that anyone wishing to honour his memory makes a donation to the Holocaust Education Trust. Please make donations via their website. On the form we would be grateful if you can mention in the comments box that the donation is in honour of David.
His legacy will continue to shine on at Wedlake Bell and far beyond, and within all those who were fortunate enough to know him. He will be sorely missed by clients, colleagues and particularly those lucky enough to count him as a partner, mentor, guide, inspiration and good friend. We remember him as extraordinary, brilliant, larger than life and for all the good times, the laughter and we do so with a very wide smile.