It is with great sadness that we report that our colleague, Tim Francis, passed away on 15 February following a very sudden cancer diagnosis. Tim spent 15 years at Plexus in the professional indemnity and property risks teams. During his time with us he built close working relationships with a number of colleagues, who came to like and respect him very much both as a team member and friend. His door was always open to guide, help, and support junior colleagues who appreciated everything he did for them.
Tim was known for his dry sense of humour and friendliness. He was an excellent lawyer who was well regarded by all his clients. We have been deeply touched by the many messages of condolences from colleagues and clients alike which bears testimony to how well Tim was respected.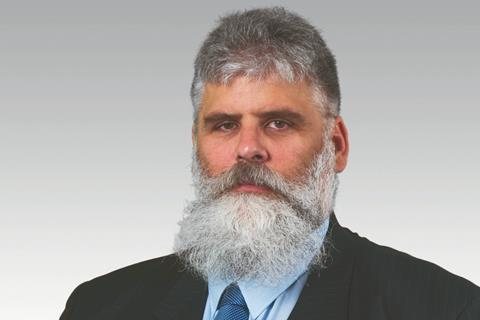 Tim's funeral took place at St James's Catholic Church, Ipswich, on Thursday 4 March. Due to Covid restrictions, only close family and friends were in attendance. Clients and colleagues were able to pay their respects via video link.
Tim was married to Lindsay, his wife of over 25 years, with whom he had three children – Ellen, Clarice and James. In a moving tribute to Tim, Lindsay recalled: 'The most important things in Tim's life were without doubt his family and his faith. He loved us all dearly…
'He often joked that he never switched off from work and his laptop always came on holiday with him. But the truth is, he loved his work, he was very good at it, and many of his colleagues and clients over the years became great friends. He was always self-deprecating about his knowledge and abilities, but the truth is he was an extremely talented lawyer and a rare and unusual one, who always put his clients' interests first.'
On behalf of the firm, Jacqui Gillespie, partner, said: 'Like everyone in the firm, I was so saddened to hear the news of Tim's unexpected passing. He was a much respected and loved member of the Plexus family. Our deepest sympathies and condolences go out to Lindsay and the family at this difficult time. We will remain ever grateful for Tim's contribution to the firm and will cherish his memory.'
The family have invited donations in his memory to Cancer Research UK and the Catholic Agency for Overseas Development.