Family members, friends and colleagues have paid tribute to Gemma Lodge, a senior associate at DLA Piper, and former Law Society social mobility champion who has died at a tragically early age.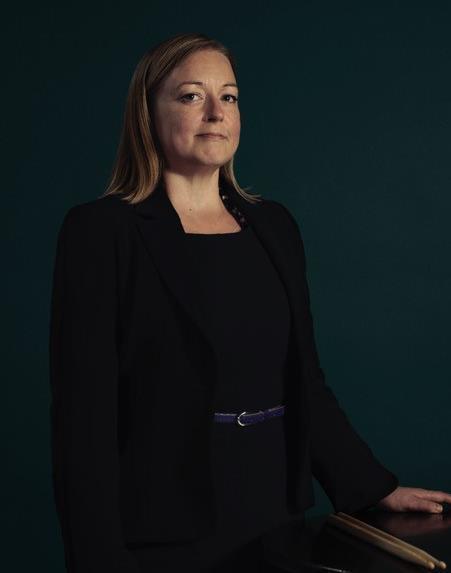 Law Society president I. Stephanie Boyce said: 'I am saddened to hear of the passing of Gemma Lodge and my thoughts go out to her family and friends at this time.
'Gemma was appointed as a social mobility ambassador in 2017. She was dedicated to this role and frequently supported students and aspiring solicitors who contacted her for advice through the project inbox. She was passionate about social mobility and was always willing to provide insight and guidance to those who reached out to her.
'Gemma also championed non-traditional routes into the profession and highlighted the value of work experience in moulding capable individuals into well-rounded lawyers. She will be missed by so many.'
A former colleague, DLA partner Paul Dineen, commented:
'Gemma was a shining example to the profession of just how much can be achieved by those given the right opportunities to progress within the legal sector via non-traditional routes.
'Starting in her teens with DLA Piper in 1996 as an office junior, Gemma was inspired by a partner in the real estate group to study the ILEX exams with the support of the firm. Through sheer hard work and determination Gemma transferred from our secretarial team, rising through the ranks to become one of our most respected lawyers and valued colleagues. As well as being a superb technician, Gemma was a committed team player and her passion to advance social mobility meant that she was a true mentor to many prospective lawyers both inside and outside our firm.
'Gemma will be much missed by her clients and, of course, everyone at DLA Piper, particularly those who watched and admired her development in the real estate group; her legacy will live on at our firm.'
Gemma's husband, British Airways captain Adam Aston, said: 'There is no adequate description to how we feel about losing Gem. I first met her several years ago, in our typically favourite environment; a cracking local pub. We were friends at first - gradually growing together, to eventually form what was hoped to be an everlasting life together. She simply made everything in life just seem "right".
'She was a person who brought much light, warmth, love, and generosity to so many lives. Our time together was far too short - and I selfishly yearn for more. I can hear Gem chastising me for this… as she was the most selfless person that I have ever - or will ever - meet in my life. A devoted step mother to Gracie, who benefited enormously from Gem's very existence in her life. She truly treated her as her own. She leaves behind a loving family who miss her more than words can begin to explain.
'Professionally, Gemma was so incredibly talented. This early talent was spotted and nurtured, by DLA Piper. She was given the break that she needed - and deserved. It subsequently led to her being an advocate in the field of social mobility within the Law Society - an area which she believed offered so much hope and opportunity. An area that she was so desperate to develop in the future.

'Gem faced her illness with an utterly extraordinary stoicism, that frankly baffled me. "What else am I going to do?", was frequently the answer to my questioning how she was able to maintain such strength, during very dark days.

'Selfless and determined until the end - one of her many acts of kindness was one of her last; buying Christmas meals for a large number of patients staying in her hospice. Typically Gemma. She was a truly remarkable lady, who is missed so much, every single day.'
DLA Piper has donated £5,000 in Gemma Lodge's name to the Law Society's Diversity Access Scheme - a unique scholarship programme designed to address barriers to the solicitors' profession faced by those from less advantaged backgrounds.