The Gazette's latest roundtable discussion, sponsored by TM Group, on risk management in conveyancing.
Conveyancing attracts controversy. Conveyancers are dealing with stressed clients who are often about to make the biggest purchase or sale of their lives. There are time pressures to move and disappointments when completions are delayed. Clients are wary that they may be paying too much for too little. They are often confused, too, by a market polarised between volume conveyancers, who promise low prices, and traditional law firms that claim to provide a personalised service. Where should clients go and who best to advise them?
On the practitioner side, there are challenges around referral fees and compliance. Is it ethical for firms to pay referral fees to estate agents, in the process giving them control of the market? Or do ethics not come into the equation because, after all, paying referral fees could make all the difference between a firm's survival and failure.
Conveyancing is also an area targeted by criminals. Large sums of money go in and out of clients' accounts, with the associated risks of money laundering and theft. But that is no reason, practitioners complain, to subject conveyancing to a disproportionate morass of regulation.
It is a risky business and an entirely appropriate subject for a Gazette roundtable discussion on conveyancer-led risk management.
The discussion starts on an upbeat note. Julie Tomasik of Staffordshire firm Ansons says she feels 'very positive' about today's conveyancing market. 'The market has steadily improved during the year,' she says. 'I'm actually seeing properties being sold within days, at the asking price, because people are afraid of a word we haven't heard for a long time in my neck of the woods – gazumping.'
Dick Smart, a partner at Wellingborough firm QualitySolicitors Wilson Browne, agrees: 'It is a positive world at the moment. People who were distraught two weeks ago because they lost the buyer are now ecstatic because they've picked up another £6,000 or more [as the house price increased].'
Paul Albone, managing director of property search and documentation service TM Group, endorses this optimism, pointing to an uplift of 'more than 10% in firm-on-firm transactions' in the second half of last year. However, he cautions: 'There's not as much stock as [estate agents] would like on their books, and with more people wanting to buy, the chains have got longer. So the actual time of converting a chain is on the up, rather than the properties moving more quickly.'
National firm Colemans-ctts partner Nigel Tarrant observes: 'There are lots of opportunities at the moment, but the market is becoming increasingly controlled by estate agents, who are only prepared to have a relationship with you if you're prepared to pay the referral fees. The world is changing very quickly.' He argues that solicitors have 'lost the battle', with the 'bespoke solicitor' losing out to higher volume firms.
Chris Harris of Lawyer Checker, an online service that helps protect against vendor conveyancer fraud, refers to a home moving trends survey carried out by the TM Group. 'It shows 46% of people report that their conveyancer was recommended by an estate agent,' Harris says. 'Only 14% were client recommendations.'
Law Society deputy vice-president Jonathan Smithers observes that there is 'clearly a polarisation' between those lawyers who 'understand their business and how to look after clients by giving added value', and those 'volume conveyancers who are driven by referral fees'. The decision facing all firms, he says, is 'whether you want to do conveyancing as a discrete activity within the context of a larger firm', with the opportunity to cross-sell other services such as wills or divorces, or whether you want to be a firm that 'just does conveyancing in a commoditised form'.
Accountant Steve Gale, partner at national accountancy firm Crowe Clark Whitehill, warns that, in the internet age, consumers now buy things in a completely different way. 'You are not speaking to a businessman who understands the nuances,' he states.
'You are speaking to the person who has sat on a couch watching television or surfed the net. The low price and simplicity of the conveyancing process have seeped into the public consciousness and that is what consumers now expect from us.'
Time and resources
The discussion moves on to the impact of time and resource constraints on risk management. Tarrant blames a decline in quality on referral fees. 'If you're paying referral fees, then you're forced into a world where you're going to employ lower-qualified and less-experienced staff, with less support. And that is where the huge risks come into play.
'In [Colemans-ctts] case, that challenge has driven a massive push towards more training, supervision and file reviews because we are acutely aware of the risks. But it puts us in a horrible position, with junior staff being bullied by senior solicitors in big firms who are trying to get them to do things that are not within the process we have set out. It's controversial to say it, but it happens.'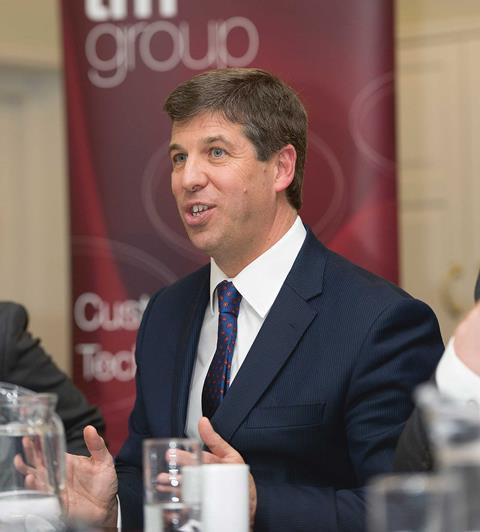 The perception of many lenders was that fraud was endemic. Actually, the numbers are relatively small compared to the number of transactions

Jonathan Smithers, Law Society
Tomasik reminds the panel that consumers are often given unrealistic time expectations by the estate agent. 'We have to explain to clients that conveyancing is not simply a tick-box process,' she says. 'We have to give thought, at every stage of the transaction, to risk. You open your file. You do a conflict check. You do your money laundering check. You do all the initial checks, but it doesn't finish there.
'At every stage, you have to rethink. When the mortgage comes in, who is the lender? Are they a member of the Building Society Association or Council of Mortgage Lenders (CML)? Are they a lender that's a little bit, dare I say, quirky in their CML requirements? You should look at CML every time, of course, but if you're dealing with a high street lender that you know, you can get complacent.'
Smithers returns to the subject of training, first raised by Tarrant. 'One of the points about the Conveyancing Quality Scheme (CQS) is not just to capture the people who are regulated, such as solicitors, legal executives and licensed conveyancers, but also people who are not qualified – and who do much of the actual work,' he says. 'Under CQS, these people are client-facing and have to do the training as well. The result is there is less risk because people, including unqualified people, know more – which is better for everyone.'
Tomasik says: 'There's the Lexcel accreditation as well. It involves lawyers checking lawyers, so where risk management is concerned, I consider the Lexcel accreditation to be of great benefit.'
Gale again approaches the subject from an accountant's perspective. 'Claims arising from spending too much time with a client or on a file are very rare,' he says. 'But there have been plenty of claims arising from time pressures to get things done and cost pressures not to go into an issue too deeply. It's a very real problem and I feel extremely sorry for residential conveyancers, with CQS, anti-money laundering, client due diligence and all the other regulations that have been put in place.'
Smithers adds: 'No sale, no fee is another negative influence. There's no such thing as a free transaction. The firm is covering that overhead and if your fees are all fixed, then the savings are going to be made in quality somewhere.' He notes that some firms proceed with a transaction, not in the interests of the client, but simply because they want the fee revenue.
Transaction times
Harris shifts the discussion's focus to surveyors and importunate estate agents. 'One of the things I've seen recently, which I think impacts on risk, is that transactions are getting longer because there's a shortage of surveyors in some parts of the country,' he says. 'Everybody is busy, but estate agents are still working their cashflow on the basis that an exchange will occur within a certain period.
'They phone one side and say, "The other side says you're not responding quickly enough. Why not?" And then they phone the other side and say exactly the same thing. The agent causes a distraction from the main job of actually getting the work done.' He adds that the profession should educate agents to recognise how long a transaction will realistically take, particularly in a market where there is a shortage of surveyors.
Smart reflects on the 'major change' to the market brought about by the emergence of the 'bank of mum and dad'. He says that with the loss of 'Northern Rock-type mortgages', increasing numbers of first-time buyers are getting on the housing ladder with the help of third parties, usually parents.
At the table were:
Julie Tomasik, Ansons Solicitors; Steve Gale, Crowe Clark Whitehill; Alan Radford, Browne Jacobson; Eduardo Reyes, Law Society Gazette; Jonathan Smithers, The Law Society; Chris Harris, Lawyer Checker; Dick Smart, QualitySolicitors Wilson Brown; Nigel Tarrant, Colemans-ctts; Paul Albone, TM Group
'And how many times do you not know that's happening until the mortgage offer arrives? Clients will tell you that money is not coming from anyone else and then it arrives from a third party's bank account. You then, at the last moment, have to go through the rigmarole of money laundering checks, which can have a serious risk and impact on time. You can ask until you are blue in the face, but some clients cannot understand that even family counts as a third party.'
Smithers identifies a further problem with 'gifted deposits'. He says people see no reason to take independent legal advice when they think they are 'just helping the children out'. However, they do not think ahead, Smithers says, to what happens when the couple split up or when the 'beloved son decides to sell [the property] and disappear with the money'. He says lawyers need to insist that third parties know the risks at the start of the transaction, because otherwise 'the parents will come back to you and say, "Why didn't you tell me that?".'
Browne Jacobson partner Alan Radford acts for solicitors in disciplinary and negligence claims. He refers to the skills gap left in the conveyancing market after many firms made staff redundant at the height of the recession. 'We've had to start the conveyor belt all over again,' he reveals. 'Bringing [recruits] through and training them up to the point where they can take on cases themselves. It's time-consuming. And recruiting at the moment, with the volumes increasing, has left a huge pressure on everybody.'
Gale asks whether firms are putting enough effort into not just training individuals, but also into firm-wide risk management processes to help cover the risk presented by this skills gap.
Harris goes further, claiming that some firms are 'blindly ignoring any recruitment risk'. He says: 'I've seen firms take on staff that have gone through three or four practices in short succession, only later to regret that they've employed somebody who is, at best, negligent, at worst, fraudulent. There is massive pressure on conveyancers to recruit, which of itself is a huge inherent risk.'
Tomasik offers an alternative perspective on the problems of recruitment. 'We take on trainees regularly, but not many of them want to take conveyancing as their specialism. It's not an attractive proposition to be a conveyancer these days.'
Solicitor panels
The discussion moves on to relations with lenders in the light of them culling solicitor panels, with some insisting that only solicitors with CQS accreditation will be allowed on their panel. Radford says: 'It is purely a perception, because claims always lag about three years behind the event, but my perception is that lenders are still not particularly happy. I don't know why.'
Tomasik responds: 'Lenders aren't happy because they have lost an awful lot of money.'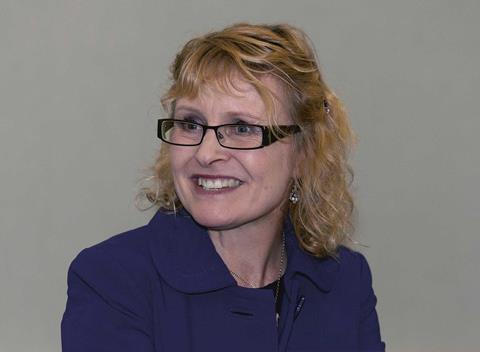 We take on trainees regularly, but not many of them want to take conveyancing as their specialism. It's not an attractive proposition to be a conveyancer these days

Julie Tomasik, Ansons Solicitors
Harris takes a different view. 'My perception, pre-recession, is that lenders and conveyancers had an appetite for risk which was higher than it is now. The Financial Services Authority in 2010 did a thematic review into mortgage fraud that effectively said: know your third-party suppliers and the solicitors that you are dealing with.'
Lenders and their regulators are now insisting on asking conveyancers whether they really do know the third-party suppliers and solicitors, Harris says. 'We might not like it, but I would hope that we can all agree that the standard that was being provided pre-recession wasn't acceptable.'
Smithers also addresses the issue of fraud. 'The perception of many lenders was that fraud was endemic. Actually, the numbers are relatively small compared to the number of transactions. The opportunities to steal money are enormous because so many people are moving house, but it doesn't happen very often. One of the drivers for CQS was to demonstrate to lenders that there is a trusted community.'
He goes on to draw the distinction between 'solicitor fraud' and 'fraud committed by clients through solicitors', the latter being the more common.
As the discussion draws to a close, Radford talks of regulation as a risk management tool. He explains: 'Probably 99% of conveyancing firms are extremely well run. They abide by regulations, they do everything properly and claims against them are very rare.' However, you only require a small proportion of them not to 'bother with [compliance rules]', he says. 'They could be in the market for two or three years, and then ruination.'
Tomasik concludes: 'Our day-to-day activities are led by risk compliance and regulation. We need to look at these as aids rather than obstacles. We should incorporate them into our systems as a positive thing to be encouraged.'
Jonathan Rayner is Gazette staff writer
This Gazette roundtable discussion, Conveyancer-led risk management, was kindly sponsored by TM Group.