One of the country's leading industrial disease specialists has been bought out of administration after the £11m firm suffered sudden financial difficulties. Roberts Jackson, based in Cheshire, began insolvency proceedings last week and was immediately sold to Manchester firm AWH Legal, with all staff transferring as a result.
In a statement, insolvency specialist Quantuma said the nine-year-old firm had entered administration as a result of 'substantial competitive and regulatory challenges' in the personal injury sector.
In the last financial results posted by the firm, covering the 2015/16 year ending 31 July 2016, Roberts Jackson posted £11m turnover and more than £1m in operating profit, with a headcount of almost 200.
Private equity firm NorthEdge Capital had invested £15m in the firm in 2014 after it was granted an alternative business structure licence, and as recently as April this year it announced plans to spend £750,000 on a platform to expand its services.
But this year also saw the departure of founder Karen Jackson as chief executive, while director and co-founder Oliver Jackson also left the business.
Interim chief executive, Rachael Charmbury, said: 'The deteriorating financial performance over the past few years has regrettably resulted in the current situation. Roberts Jackson has a loyal and skilled team whom I have had the pleasure of working alongside.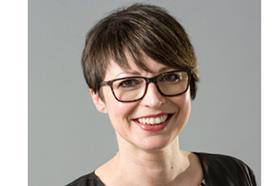 'I am pleased that the directors and advisors have found a solution that preserves as many jobs as possible and protects the clients' interests. The business has experienced exceptionally difficult circumstances, but huge effort has been put in to protect the interests of clients, staff and creditors.'
Andrew Hosking, partner at Quantuma, said the client monies and files have been safely transferred in accordance with clients' instructions.
He added: 'The financial difficulties experienced by Roberts Jackson are endemic in the legal sector at present, with the high cost of funding case files having a severe detrimental effect on firms.'
The firm had won several industry awards during its nine years and last year was named the best medium-sized firm at the Manchester Law Society annual awards.