Top-20 outfit Berwin Leighton Paisner and international firm Bryan Cave 'will operate without regard to geographic boundaries' should they join forces, the firms said today. They were confirming discussions about combining to form a 'fully integrated' firm with 1,500 lawyers across 32 offices in 12 countries.
Berwin Leighton Paisner, which is headquartered in London, has offices in Asia, Europe, the Middle East and Africa, and Russia. Combining with Bryan Cave, which was founded in St Louis, Missouri, in 1873, will strengthen its US presence.
Therese Pritchard, chair of Bryan Cave, said: 'If we combine we will operate without regard to geographic boundaries. Our firm would be one of only a handful of global firms operating in a one-firm structure with more than 500 lawyers in both the US and also internationally.'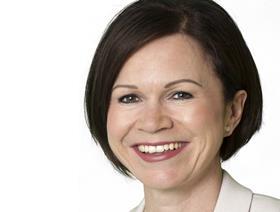 Lisa Mayhew, managing partner at Berwin Leighton Paisner, said both firms share a 'strong commitment to innovation' and have an 'unusually strong cultural fit'.
The deal is subject to resolving conflict issues and partners' approval. The firms will not comment further on discussions until after the partners' vote, which is expected to be this year.
Berwin Leighton Paisner announced strong financial results for 2014-15, with a 6% increase in turnover to £259m, and a 22% increase in profit per equity partner, to £659,000. The firm ended the financial year with no bank debt and positive cash balances of £12m. In 2015-16 revenue fell by just under 2%, to £254m; average profit per equity partner grew by 4%, to £683,000. In 2016-17, revenue jumped 7%, to £272m; profit per equity partner fell by 8%, to £630,000.