Labour would restore legal aid for challenges to welfare benefit decisions, shadow justice secretary Richard Burgon has confirmed. Burgon made his announcement on Twitter, telling his 56,000 followers: 'Of all the cuts to legal aid, slashing advice for ill and disabled people wrongly denied their benefits by the Department for Work and Pensions is one of the cruellest and most damaging.'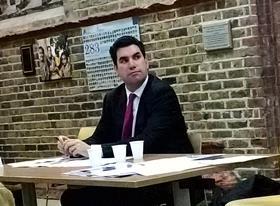 Burgon said the next Labour government would restore public funding for those challenging flawed benefit decisions. The MP said that, under the Conservatives, the number of people accessing such support had fallen by 99% in five years - from 91,000 to 478 last year.
Burgon said: 'Just like access to healthcare, access to justice shouldn't be based upon the depths of your pockets. It should be the right of every citizen.'
The Gazette attended the annual meeting of the South West London Law Centres's annual meeting last month, where the shadow justice secretary indicated that he would be making key announcements on legal aid which could be in relation to welfare benefits and tribunals.
He told the meeting that two key announcements would be made to build on pledges already made about family and housing law. He also said that employment tribunal fees are 'immoral' even though they may not be 'technically legal', telling attendees that a Labour government will 'abolish any employment tribunal fees returned by this government'.
The government is currently reviewing the impact of the Legal Aid, Sentencing and Punishment of Offenders Act 2012, and is due to publish its report this month.