A business which specialises in picking up the remains of distressed firms has confirmed another acquisition. Metamorph Law Limited said has taken on the conveyancing team previously part of north west firm Gregsons Solicitors Limited.
Gregsons, which had offices in North Wales and Birkenhead, entered administration last week, with insolvency specialist Quantuma brought in to handle the firm's affairs.
The firm, which is not related to a similarly-named practice based in Wimbledon, London, was a member of the QS network until March, when it resigned from the group.
Recent financial statements have yet to be published, but the most recent accounts, for the year ending March 2016, show the firm owed almost £600,000 to creditors. The figure had risen by around 50% over the previous year.
A notice on the firm's website states that all live files have been transferred to regulated solicitors who will be contacting clients to notify them of developments.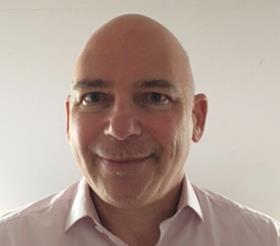 Metamorph confirmed the Gregsons conveyancing team, led by Edwina Homfrey-Davies, will become part of its Linder Myers brand, based in its Chester office. It will also continue to trade from the office in Crosby, Birkenhead.
Group managing director Alan Webb said the acquisition means its Chester office has doubled in size in the last year.
'We have a pipeline of deals that we are currently working on and expect to make further announcements before the end of the year as these complete,' he said. 'We continue to look for opportunities to add suitable firms or practices in all parts of the country.'
Metamorph Law, set up by strategy consultant and former commercial solicitor Simon Goldhill (pictured), was created as a vehicle to buy and aggregate existing high street firms, with a focus on private client and SME work.
It was granted an ABS licence in April 2016 and completed the acquisition of the Linder Myers business a month later. Since then it has made four further acquisitions in the north west, Midlands and south of England.
Note: The Gazette has been requested to point out that the above firm has no connection whatsoever with Gregsons Solicitors of 11 Regent Street, Nottingham.