The self-styled 'challenger' firm Keystone Law has announced a special dividend on the back of continued half-year increases in profit and revenue.
The business, which is listed on the AIM market, today posted interim results for the six months ended 31 July. Adjusted profit rose 15.4% to £2.7m on the same period in 2018, with revenue increasing at almost the same rate to £23m.
Keystone said it will pay an interim ordinary dividend of 3.2p per share (the equivalent figure was 2.5p in the first half of 2018). Having reviewed the cash position and working capital requirements, the company has also declared a special dividend of 8p, payable on 25 October. This is the first time Keystone has made such a payment since listing at the end of the November 2017.
Keystone's lawyers keep a share of the revenue they generate, working remotely or through shared office space provided by the business. Chief executive James Knight said the business is ready to scale up further through recruitment.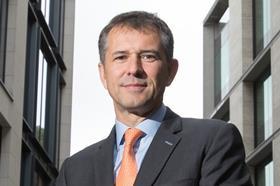 'The revenue and profit growth has been driven by the ongoing strength of the recruitment activity as we continue to attract high-calibre principal lawyers looking to take advantage of the benefits that the Keystone model offers and build their practices,' added Knight.
He explained the firm now offers legal services in more than 20 areas, delivered by around 300 self-employed lawyers. They are supported by around 40 employees working in the group's central office team based in Chancery Lane, London. This office space is set to double this year. Keystone leases a second floor in the same building.
Total lawyer numbers have increased by 34 during the first half of 2019, with 45 new starters during the period.