International firm CMS today set a new benchmark for the promotion of women to senior positions by announcing that females make up 27% of 2017 partner promotions. In all, the firm, which is due to combine with Nabarro and Olswang next week, appointed 48 partners across 26 offices globally; 13 are women.
Earlier this week, magic circle firm Clifford Chance announced that 17% of its 2017 partner promotions are women while Allen & Overy managed just 8%.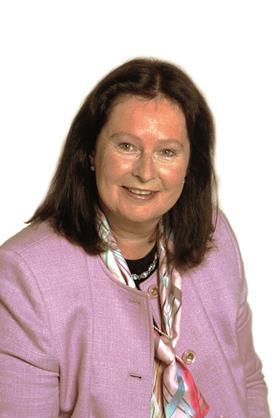 Penelope Warne (pictured), senior partner of CMS UK, said: 'Providing opportunities for progression for all our employees is a key priority for our business. The broad range of countries, and practice and sector groups in which the promotions have taken place is testament to the strength and confidence we have in our global business. We are delighted to welcome our 48 new partners and congratulate them on this significant achievement.'
Silver circle firm Ashurst meanwhile has promoted 19 lawyers to its partnership, including 4 women (21%).
As it stands, it falls short of its target to ensure that by 2018 40% of all partner promotions are women.
Among the new partners, seven are UK-based lawyers.
Managing partner Paul Jenkins said: 'We continue to invest across our global network and promoting 19 partners across a wide variety of practices and offices reflects the strength of our business and client demand.
'I have every confidence that our new partners will play a critical role in capitalising on all future opportunities to develop and grow the business.'