Co-operative Legal Services made a small profit in the first half of 2015 as it continued to edge away from its struggles of the past two years.
The company, a subsidiary of the retail group and the first high-profile alternative business structure in 2012, reversed its £5.1m losses in the same period of 2014 to post underlying profit of £200,000 in the six months up to 4 July.
In an interim report published today, CLS says it has completed a year of structural change which hampered profits, and will now develop new products and services along with the Co-op insurance and funeral businesses.
Richard Pennycook (pictured), group chief executive, said the improved fortunes of the legal services division were due to a new focus on its core family law practice.
The report added: 'With a defined plan and a renewed focus, we expect to make a profit for legal services in the second half of 2015.
'Working closely with funeralcare and general insurance, the business is driving forward the development of a range of products and services to better support the needs of our members and customers.'
Legal services were brought under a new consumer services division last year following a management overhaul.
This year's figures are in stark contrast the performance of the last two years, starting with losses of £9.1m in 2013 on a flat turnover of £33m.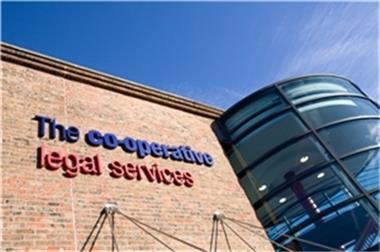 That year, the firm significantly reduced its personal injury department with up to 60 redundancies at its Bristol office.
The company's managing director Matt Howells admitted last September the division had grown too fast, and it went on to post underlying 2014 losses of £5m, on revenue of £23m. The firm stressed that its fortunes had started to improve in the second half of the year after posting a £50,000 profit.
Howells said earlier this year that 2015 would be the 'foundation year for our legal services businesses'.