General counsel are still anxiously waiting to find out if they will become more accountable to the Financial Conduct Authority as the City watchdog seeks to widen its grip.
The watchdog yesterday published proposals to extend its Senior Managers and Certification Regime to all financial services firms, making certain individuals more accountable for their conduct and competence. However, it has still not announced whether the regime will extend to the head of the legal function. A consultation on this question closed in January.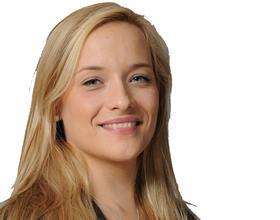 Emma Sutcliffe, partner in the financial markets litigation team at international firm Simmons & Simmons, said yesterday's proposals 'do nothing to clarify the position' on whether the legal function should fall in the regime.
'The point is consigned (literally) to a footnote in the section that deals with the rules relating to overall responsibility, noting that the current policy is under review following industry feedback earlier this year,' she added. 'It is a point that may attract differing levels of interest in the rest of the FCA-regulated industry whose "legal functions" will vary widely in size and role but it remains a matter on which many eagerly anticipate clarification from the FCA.'
Until the watchdog clarifies the situation, Amar Sarwal, vice president of the Association of Corporate Counsel, warned that a corporate client will wonder whether its in-house counsel serves its interests or the FCA's interests. GCs will be deprived of their 'rightful seat at the corporate table' or be held liable for others' wrongdoing.
Proposals to include the head of the legal function in the regime have been overwhelmingly opposed.
Chris Webber, partner at the London office of international firm Squire Patton Boggs, said the latest proposals open up the prospect of GCs and heads of legal at some 50,000 firms being given new responsibilities to the regulator alongside existing responsibilities as members of the legal profession.
He added: 'The real concern is that if this issue is not thought through, there will be situations in which these professional and regulatory duties conflict, putting GCs and the firms they counsel in an invidious position.'
But despite the lack of clarity, Will Dennis, managing director, at the Association for Financial Markets in Europe, says in-house counsel will have plenty of work to do, as they help their firms implement the regime.