Criminal defence specialists are hurting and career prospects are bleak. But many retain the appetite to fight for a viable future, reports Grania Langdon-Down.
Morale is at rock bottom among criminal practitioners as they await the outcome of the judicial review of the Ministry of Justice's legal aid crime duty tender process. The future looks bleak even if the Law Society and practitioner groups win their arguments.
But, if they lose – it will be 'Armageddon', say leading criminal defence specialists, with a forced consolidation of the market leading to hundreds of firms closing and thousands losing their jobs.
However, while practitioners warn of a 'brain drain' of talented solicitors, there are still young, passionately committed lawyers determined to make a go of it. As recently qualified solicitor Sarah Magill says: 'For me, it is crime or nothing. There is no money in it but I am so happy in my job' (see box, below).
That determination to fight for a future runs through the sector, with members of the Criminal Law Solicitors' Association (CLSA) and the London Criminal Courts Solicitors' Association (LCCSA) contributing £150,000 towards the current JR, and September's successful challenge, when the MoJ was found to have acted unlawfully by failing to disclose the findings of two key reports into its criminal legal aid reforms.
The sector is also lobbying hard for legal aid and access to justice to be on the political agenda for May's general election. The Law Society's election manifesto calls for a Commission of Enquiry to investigate what society wants from the criminal justice system, how much it values it and – crucially – how much it is prepared to pay for it.
Practitioner groups have urged members to write to local MPs and prospective parliamentary candidates asking for a personal meeting and if the MP will attend a public meeting organised locally by both solicitors and barristers.
Whatever the outcome of the JR, the next few weeks will be critical. The Legal Aid Agency (LAA) stopped the clock for the nine-week tender process for duty contracts on 23 December when the High Court put it on hold, pending the outcome of the JR. If the MoJ wins its arguments, the clock will start ticking again, leaving practitioners with five weeks to submit their bids.
The Society has been advising firms to hope for the best but prepare for the worst and keep working on their bids.
While some have kept going, others have not. The fear is that a substantial number of firms will not have time to prepare effective bids if the scheme goes ahead.
The MoJ says it is vital to stick to the tight timetable because the dual own client and duty contracts and resulting consolidation are necessary to ensure that the remaining firms are able to absorb the next round of cuts.
'The MoJ is throwing everything they can at this as they see it as politically important,' says LCCSA president Jonathan Black. 'There is so much at stake for both sides. If we lose this it will be Armageddon for a lot of firms and the thousands of solicitors who won't be absorbed by what remains.'
If the JR is successful, there will be no time to put in place an alternative scheme before the election but, Black says, it will give practices time to remodel around the existing cuts.
If the JR is lost, the timetable means the successful bids will not be announced until after the election. While a new government could change its mind – the last Labour government pulled its price-competitive tendering pilot days before it was due to go live – no one is holding their breath.
So what happens now? There is broad agreement that there are too many firms chasing too little work, but no support for the MoJ's answer of forced consolidation to reduce the number by two-thirds overnight.
'What we have always wanted to do,' says CLSA chair Bill Waddington, 'is sit down and talk sensibly with the MoJ and LAA about our ideas for cost savings instead of their slash-and-burn cuts. In all our consultation responses we have provided ideas for savings and efficiencies which wouldn't damage the very fragile nature of the sector.'
These include legal aid loans so that, on conviction, defendants who qualified for legal aid are required to repay the lower standard fee, collectible through the benefits or tax system. The CLSA estimates that this would recoup £61m year.
'If we succeed in the JR, there should be a greater chance of the MoJ listening to us,' he says. 'But will they want to listen? Realistically, no, but sooner or later they may have to.'
And if the MoJ wins? 'I think they might be bullish and try to steamroller it out,' fears Joy Merriam, chair of the Law Society's access to justice committee. 'We haven't had any commitment from a potential Labour government that they won't still try to cut the cost of legal aid, though they have said they will conduct a review.
'But we are talking about peanuts in the scale of things and if the government is going to be compliant with the European requirement to provide police station advice, I don't see how it can be cut any further.'
Troubled market
So what are firms doing to cope in this troubled market, which has already seen significant consolidation?
In September, Tuckers announced it had gone into partnership with Mulrooney Craghill, a Sussex-based practice which has kept its own name and format. This follows a similar merger with Kent-based Robin Murray & Co, with the benefits to both sides coming through the sharing of resources and back-office functions to lower practice costs.
Tuckers practice director Adam Makepeace explains what the duty contracts would mean: 'Mulrooney Craghill would see a definite increase in work in the Sussex procurement area. We currently have about an eighth of the work in central Manchester. Having a contract for 1/17th of the work in Greater Manchester is, at first blush, unattractive.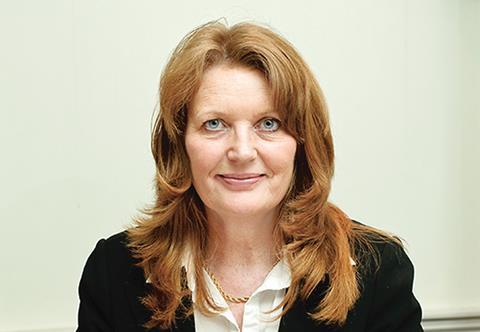 It is dangerous to change firm in case it collapses. If you stay put, at least you may have some redundancy rights

Joy Merriam, Law Society access to justice committee
'But, the reality is we don't know what the future holds. If the 88 firms currently doing duty work in Greater Manchester goes down to 17, what happens if 50 of those disappear? What happens if they don't? It could work out better than now but I am conservative by nature and I would rather stick than twist.'
Makepeace has little truck with the MoJ's proposed delivery partnership model. 'They are crazy relationships,' he says. 'The lead contractor has all the liability for quality [and] negligence and no control over the processes. We are considering one in a very specific set of circumstances but I cannot imagine anyone else doing them unless they are too small not to – it is a shocking enterprise.'
Makepeace says people get 'squeamish' when talk turns to firms going out of business and people losing their jobs. But there are 'anti-market mechanisms' built into the criminal defence market which, he says, if reformed, could make the market work more effectively and get a more sustainable consolidation.
What is absolutely clear, he adds, is that firms cannot take further cuts. The MoJ says the sector is resilient – but that is a false premise, he argues: 'It is made up of 55-year-old, predominantly male practitioners running very small firms who don't want to retrain so keep working despite reducing incomes.
'On the other hand, there is a brain drain of younger solicitors. I have lost four of my under-35s, mainly to compliance.'
Tuckers' senior partner Franklin Sinclair caused a Twitter storm last year with some outspoken comments on the first JR. Today, he acknowledges the 'incredibly hard work' that has been done for the second one, which he supports.
'My problem if we win is what will be put in its place,' he says. 'The only way to save money and keep a supplier base is to cut it hugely. We need good firms to survive who can take the best people from the firms that go.'
The new contracts have the 'potential to be disastrous for us', he says, but the firm is sticking to crime. It has diversified into other areas of defence work such as fitness to practise, and sexual offences and grooming, and is taking on more privately paid work. But, Sinclair stresses: 'The mainstay of Tuckers will always be criminal law legal aid provision – as long as the government allows us to do it.'
For Cartwright King, the new year kicked off with its merger with The First Law Partnership, which saw it grow to 14 offices, 24 directors and 180 fee-earners.
Managing director Rupert Hawke says that, as an accountant, he is a great believer in economies of scale: 'The sector is inevitably going to consolidate – dual contracts or not – as margins are so thin. I don't think the MoJ appreciates the problems. How can you cut 17% in an industry which doesn't make 17%? I am not saying this as a militant lawyer but as an accountant who understands business.'
The firm initially focused on crime but over the last eight years has branched out into civil, family, mental health, immigration and professional discipline, which now make up 45% of the business.
Could he see crime becoming so uneconomic that the firm drops it? 'Like many firms we don't make huge amounts of money from it but we wouldn't just pull out, because we are committed to this work,' he says.
At Hodge Jones & Allen, partner Nigel Richardson, head of the criminal team, says: 'We have a lot of standard legal aid work which we can direct at the right level of fee-earner and is capable of being streamlined. It is also quick turnover work which is good for cashflow and the firm's lock-up.'
HJA has also built strong reputations in niche areas – fraud, sexual offences, protests – which, he says, are more lucrative and often more likely to be funded privately. It also helps to be part of a large, multi-disciplinary firm.
Sarah Magill heads the Crown court department at Lancashire-based LHD Solicitors. As criminal specialists with 13 fee-earners and the majority of work legally aided, she says: 'We are fortunate that we are well placed in terms of size to cope – smaller firms will struggle.'
INNOCENCE PROJECT
Students overturn murder conviction
The chance to work on a miscarriages of justice project has inspired students from Cardiff Law School to go into criminal law – despite all the warnings that there is no money or future in it.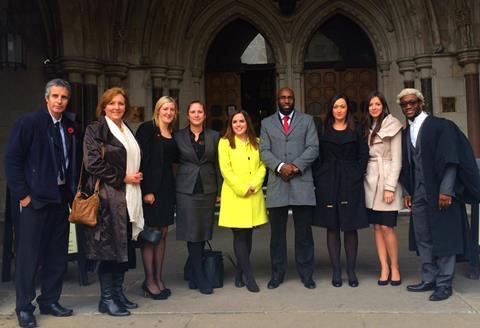 Sarah Magill, now 29 and a newly qualified solicitor with Lancaster criminal defence practice LHD Solicitors, loved the intensity of working with the law school Innocence Project.
In her second year at Cardiff, she led the team investigating the case of Dwaine George, jailed for life as a teenager for murder – which became the first case to be submitted by a university miscarriages project to the Criminal Cases Review Commission and be referred to the Court of Appeal.
At the end of last year, she and 29 other students who had worked on the case over four years were in the appeal court to hear Sir Brian Leveson, president of the Queen's Bench Division, quash the conviction and praise their 'diligent investigation'.
'It was great to see life breathed into the case by the advocate,' she recalls. Her work on the case was one of the factors that won her a training contract. 'Everyone tried to put me off criminal law – even now I am qualified, every time I go to court people say "get out of crime". But it is an honour to have the complete confidence of my clients, who are often at the worst possible point in their life. The hours are long but it is a privilege to do this job.'
Cardiff Law School was one of the first universities to set up an Innocence Project in 2005. The students work under the supervision of practising solicitors and barristers. They have submitted five other cases, which were all accepted for a full review by the CCRC. Four were not referred on while a fifth is still being considered.
The project has no funding and only takes on cases where all other avenues have failed and legal aid is no longer available.
Professor Julie Price says: 'Mr George's successful appeal is a fantastic recognition of what students can do with guidance and supervision. While not all the students want to be criminal lawyers, the skills they learn in managing large volumes of evidence are very transferable.
'It was also good working with solicitors and barristers who have taken such a hammering over legal aid but are so supportive.'
While most defendants still qualify for legal aid in the Crown court – the cap is £37,500 of disposable income – more are choosing to instruct solicitors privately. 'As some solicitors describe it, they want the "champagne rather than the beer" service,' says Merriam, solicitor-advocate with London and Essex firm McCormacks and former CLSA chair.
'Firms will still do a competent job but you can't go that extra mile or get that top expert. If you are refused prior authority you can't take the chance the experts' fees will be paid on assessment – it could be more than your entire fee.'
One problem with going private, says Black, is that if the client is found not guilty, they will only get back the equivalent of the legal aid rate – 'what we call a tax on innocence'.
How to make publicly funded cases work is one of the biggest challenges facing the sector, says Richardson. If it ends up being passed down to poorly trained paralegals and/or just done badly, it will be seen as a second-class service and anyone who can pay will do so.
Another contentious area awaiting resolution is the 'turf war' between solicitors and barristers over criminal advocacy. The Court of Appeal dismissed the judicial review of the Quality Assurance Scheme for Advocates brought by four criminal barristers last October. Papers have been lodged with the Supreme Court but a decision on permission to appeal is not expected until mid-February.
Avtar Bhatoa, chair of the Law Society's criminal law committee, says the Society has never been against a quality scheme, but it has reservations about judicial evaluation.
It is 20 years since solicitors were granted higher rights. But in 2014, solicitor-advocates still accounted for only 24% of trials and acted as juniors to QCs in only 26% of cases, says Bhatoa, principal of London-based Bullivant Law and former chair of the Solicitors' Association of Higher Courts Advocates.
'Solicitors have made inroads into guilty pleas – 40% – but that is to be expected and wholly proper, since they are obliged by statute to advise on plea in both the police station and the magistrates' court. Yet the self-employed bar has fiercely campaigned against the so-called 'plea only advocate' and wants it outlawed.'
If the JR is lost and the next tranche of cuts goes through, he believes there will be even more consolidation in the advocacy sphere: 'If I was a betting man then I would say that, after the election, the MoJ will likely await that consolidation and then introduce its cuts through one case one fee [OCOF] except for QC cases, unless the Public Defender Service becomes a QC stable of sorts –but the cost will still outweigh any savings.'
Chartered Society of Forensic Science Services
Police forces are increasingly doing their own forensic work in-house while three companies have cornered more than 90% of the private market, according to last week's (21 Jan) National Audit Office report.
This has raised concerns from stakeholders that the private market could struggle with lack of capacity putting criminal trials at risk of collapsing.
Concerns about forensic evidence have already prompted new practice directions requiring the criminal courts to do more due diligence on the reliability of expert opinion.
Lord chief justice Lord Thomas went further last year in warning that more improvements are needed or juries and the wider public will lose faith in forensic science.
After initial scepticism, senior judges have also backed proposed statutory powers for the government's forensic science regulator but nothing will be decided until after the general election.
The Chartered Society of Forensic Science Services, which has more than 3,000 members and accredits university courses and offers CPD, is starting to put together a roll of experts which will be accessible to lawyers.
Immediate past president Dr Ann Priston says the society is a largely untapped resource for solicitors: 'We can put lawyers in touch with relevant scientists. We can't guarantee the quality of their work but they have quite severe vetting before they can become members, unlike other directories where the experts aren't vetted at all.'
On a personal note, Richardson says it is 'liberating not to hand over responsibility for your client to someone else. And getting a not guilty verdict from a jury – what a buzz!'.
Alongside all those issues, practitioners hope the current overhaul of both technology and procedures in the courts will improve the process. As the Gazette went to press, Sir Brian Leveson's Review of Efficiency in Criminal Proceedings produced a string of recommendations, including:
greater use of video and other conferencing technology, particularly featuring remote hearings in the Crown court;
facilitating the use in court of evidence gathered by police on video cameras mounted on their bodies or helmets and a streamlined approach to other evidence which has been captured electronically; and
more flexible opening hours in magistrates' courts to accommodate those who cannot attend hearings during office hours (See news ).
It is crucial that courts get proper Wi-Fi and use technology more extensively, says Sinclair, pointing to the successful use of Skype in one of Tuckers' cases in the magistrates' court, which enabled a witness to give evidence from Northern Ireland.
What is clear is that with so much going on, life for a criminal practitioner is never dull. But all the uncertainty has had a knock-on effect on recruitment and retention.
Hodge Jones & Allen's Innovation in Law report found only 10% of practitioners saw a future in criminal work, while 74% would not recommend it as a career.
One growth area, says Black, a partner at central London criminal defence specialists BSB Law, is in blue-chip law firms opening fraud and regulatory departments so they can take on the more serious cases. But, more generally, career prospects have ground to halt, says Merriam: 'It is dangerous to change firm in case it collapses. If you stay put, at least you may have some redundancy rights.
'We are an ageing branch of the profession. It was a vocation for my generation but when I speak to students now I want to warn them not to come into criminal law.'
Richardson takes a more sanguine view: 'Criminal lawyers have always been moaners. I ensure our trainees know that it is a precarious and poorly rewarded field but many still want to join. It is, after all, the most exciting legal career you can have.'
There will always be the young idealists, agrees Waddington, director of East Yorkshire-based Williamsons Solicitors, even if that idealism will not pay the rent. 'Can I see a time when my firm pulls out of crime? Yes I can,' he says. 'It is a luxury and works because we run a number of different departments. But if it is making a loss, we may have to look at alternatives.
'Will I ever change? No. I have had my chances over the years but I was that idealist 20 years ago. I haven't changed my view yet.'
Grania Langdon-Down is a freelance journalist