International firm Kennedys has expanded into Leeds with the capture of a 36-strong insurance team from a rival firm. The firm today confirmed it had agreed to buy the insurance law practice of north east firm Langleys, with the new office headed by former Langleys managing partner David Thompson. This is the 12th Kennedys office in the UK – its 42nd worldwide – and adds to the firm's 2,200 global headcount.
The move also continues the wider consolidation of the insurance law market, with just a handful of specialist firms now dominating the sector and continuing to buy up smaller competitors. That process is likely to continue with the increased automation of claims handling and insurers seeking ways to compensate claimants without the need for legal representation.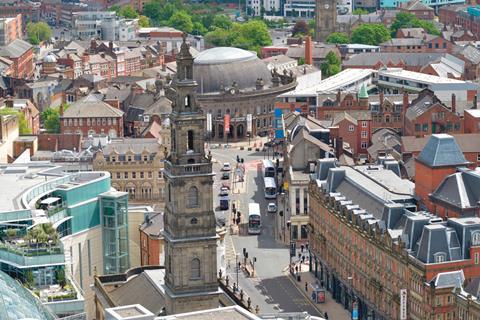 Richard West, Kennedys partner and head of liability, said the acquisition grows its personal injury division and moves the firm into a city recognised for insurance work, with the opportunity to expand the claims handling team further.
Thompson added: 'The depth of the firm's expertise, its culture and its market leading innovation through Kennedys IQ will be very attractive to our clients. It puts us in an excellent position to further grow our practice from our new base in Leeds.'
Langleys has said it will continue to focus on growth plans for its commercial and private client divisions, as well as its residential conveyancing business Home Property Lawyer.
Chief executive Des Mannion said: 'It is a move that benefits all parties, allowing Langleys to focus on growing its core specialisms and explore new opportunities within the Yorkshire and Lincolnshire regions it serves. It also enables the insurance team to benefit from being part of a larger, international insurance division within Kennedys.
'As a firm we have weathered the events of 2020 well, looking after our employees and helping many clients meet the challenges recent events have presented.'