International firm DWF has announced a restructure of its business as it seeks to offer a wider range of services. From 1 May, the firm's four sectors – commercial services, insurance services, international and connected services – will become three global divisions: legal advisory, the Mindcrest outsourcing brand and connected services. No redundancies are involved, the firm said.
Mindcrest, acquired last March 2020, brings together DWF's managed services team in the UK and the Mindcrest business based in India and the US.
Connected service is a collection of products and business services to go alongside the firm's legal offering, including claims management, costs, regulatory consulting and the group's technology arm.
Sir Nigel Knowles, chief executive, said: 'There is a growing desire from clients to receive legal and business services in an easier and more efficient way, and so we have listened to them and built our business structure and services around this principle. We believe this gives us a truly differentiated proposition in the legal services market, and that it positions us for the next phase of our development.'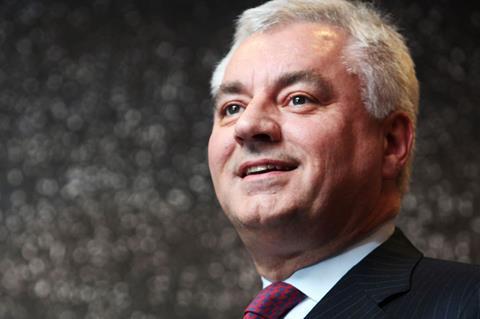 Matthew Doughty, chief operating officer, added: 'The legal market has changed profoundly in the past decade and the speed of change continues to increase. With our differentiated offering, DWF has long been a pacesetter and we will continue to be at the forefront of change.'
Legal advisory will be led by Paul Rimmer, currently regional managing partner for the UK & Ireland. Mindcrest and connected services will continue to be led by Mark Qualter and Jason Ford respectively.
Allison Page becomes regional managing partner for the UK & Ireland, Ignasi Costas will assume the same position for Europe, Middle East & Latin America, and Damien van Brunschot will take on the role for Australasia.
Hilary Ross, formerly managing partner of the London office, joins the board as head of clients and markets, while Kirsty Rogers, the managing partner of DWF's Manchester office, has been appointed as group head of environmental, social and governance.